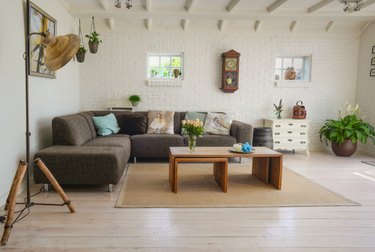 Airbnb announced its plan to verify every one of the properties listed on its platform—that's 7 million properties.
The move is an attempt to ensure safer and accurate listings after Vice uncovered several fake or misleading Airbnb property listings back in October. The change also follows a shooting at an unauthorized Halloween party at an Airbnb rental in Orinda, California that left five people dead.
In a series of tweets, CEO Brian Chesky outlined the efforts Airbnb will be making over the next year, including Guest Guarantee, which rebooks guests if basic quality standards aren't met on all short-term rentals. The goal is to improve user trust and to make it easier for guests and host to report problems and receive refunds when needed.
There will also be a hotline for neighbors to call if they notice any issues, with real people answering the calls 24/7. Chesky wrote that the goal is to have all listings verified by December 15, 2020.