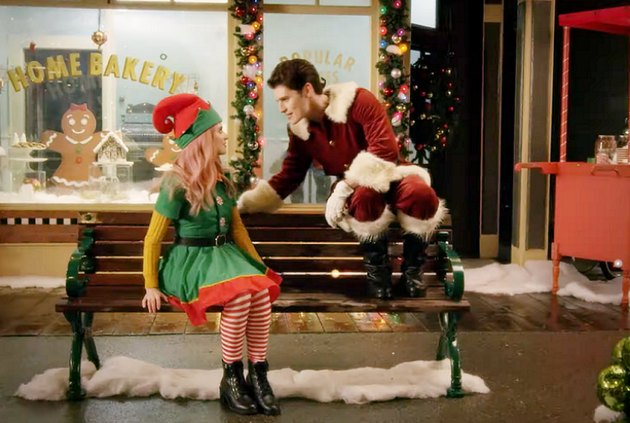 Netflix is decking the halls and jingling all the way in December. The streaming platform is bringing on a slew of Christmas movies, because if there's one genre of movie to watch in December, it's Christmas. (Christmas is a genre, right?)
There's also a bunch of other fun content coming in December, including the final season of Fuller House (RIP '90s nostalgia); three Austin Powers movies; Searching for Sugar Man; the second season of Lost in Space; Malcolm X; and Tiffany Haddish, Michelle Wolf, and Kevin Hart's new comedy specials.
December 1st
A Cinderella Story: Christmas Wish
The Adventures of Sharkboy and Lavagirl
Austin Powers in Goldmember
Austin Powers: International Man of Mystery
Austin Powers: The Spy Who Shagged Me
The Tribes of Palos Verdes
December 2nd
December 3rd
Especial de Natal Porta dos Fundos: A Primeira Tentação de Cristo
Tiffany Haddish: Black Mitzvah
December 4th
Magic for Humans: Season 2
December 5th
A Christmas Prince: The Royal Baby
Apache: La Vida de Carlos Tevez
December 6th
Astronomy Club: The Sketch Show
Spirit Riding Free: The Spirit of Christmas
Teasing Master Takagi-san: Season 2
December 8th
December 9th
A Family Reunion Christmas
December 10th
December 11th
December 12th
Especial de Natal Porta dos Fundos
Jack Whitehall: Christmas with my Father
December 13th
December 15th
December 16th
December 17th
Ronny Chieng: Asian Comedian Destroys America!
December 18th
Don't F**k With Cats: Hunting an Internet Killer
December 19th
December 20th
December 22nd
Private Practice: Season 1-6
December 23rd
Transformers Rescue Bots Academy: Season 1
December 24th
John Mulaney & The Sack Lunch Bunch
Terrace House: Tokyo 2019-2020: Part 2
December 25th
December 26th
Fast & Furious Spy Racers
December 27th
Kevin Hart: Don't F**k This Up
The Secret Life of Pets 2
December 28th
Hot Gimmick: Girl Meets Boy
December 29th
December 30th
The Disastrous Life of Saiki K.: Reawakened
December 31st
The Degenerates: Season 2
Yanxi Palace: Princess Adventures