The holiday season is here, which could only mean one thing…it's time to start SHOPPING. Nearly 74% of people in America plan to buy gadget gifts this year, according to the Consumer Technology Association (CTA), who predicts tech spending will top the $97.1 billion dollar mark set by last years' holiday electronics-rush. Here's a look at what's hot.
Endless Entertainment
CTA's report shows 71% of U.S. adults plan to purchase a content-related gift this year, including specialized streaming video content. This is a great way to tailor a gift to someone like my Dad, who is notoriously tough to shop for.
MotorTrend's streaming service is a top pick for car enthusiasts, and it's 50% off ($24.99) from November 25th to January 2nd via their website. This is the home for more than 8,000 episodes of all things awesomely automotive: American Chopper, Overhaulin', Roadkill, and Top Gear — there's even a lost season of Top Gear that you can't find anywhere else.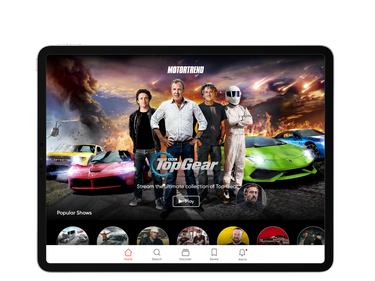 Guilt-Free Screentime
Another great gadget — this one for age-appropriate early gaming — is the LeapFrog RockIt Twist ($59.99). Created for kids ages four and up, this handheld educational gaming device infuses fun, learning, and safe limits all in one snazzy gadget. Kids can twist, turn, play and learn with four sides of light-up controls including buttons, dials, a spinner, slider, switch and more.
It's an easier-to-manage alternative for young minds than say, Minecraft or Fortnite, and comes with 12 preloaded games that teach skills such as literacy, math, problem-solving and creativity.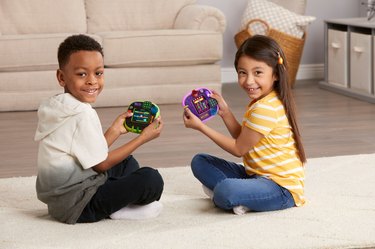 E-Bike Revolution
Electric bikes are one of the biggest tech trends of the year, and I actually own this RadRunner from Rad Power bikes — which is $100 off for the holidays while supplies last ($1,199). Part moped, part electric bike, the RadRunner is an adaptable and affordable electric bike designed to fit a wide variety of riders. It offers multiple riding modes, so you can cruise around solo, bring a friend or child, and even haul gear with the adjustable driver seat.
The RadRunner goes 25-45+ miles on a single charge and with more than 330 accessory combinations, you can totally tailor it for the perfect ride.
Gaming Goodies
Nintendo Switch and Pokémon are the hottest names in gaming right now, and PowerA has an attractive line-up of licensed accessories that can make for genius gifts. The Pikachu Graffiti Enhanced Wireless Controller ($49.99) is a super brag-worthy gift for anyone who has (or is getting) a Nintendo Switch or the new Nintendo Switch Lite consoles. Not only does it look super cool, but the programmable buttons, motion control, and rechargeable batteries for up to 30 hours of gameplay make it a great value, too.
The other accessories I snagged from PowerA are a pair or Stealth Protection Case Kits featuring the Pokémon Battle and Pokémon Graffiti styles. These cases not only give your console a home, they also include a handy screen protector, applicator to keep the screen scratch-free, and a stylish cleaning cloth to wipe those fingerprints away. At $14.99 each, these make great stocking stuffers.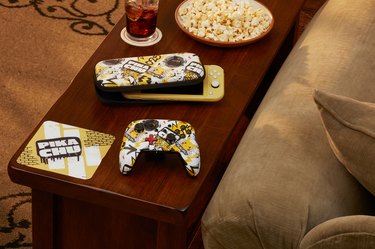 Smart(er) Home
One of my favorite gadgets of 2019 is this Tineco Pure One S12 Cordless Smart Vacuum ($599, but was $100 off when I last checked Amazon). It uses AI to automatically adjust the suction power to the dust amount in real-time — allowing for deeper, quieter cleans. I like that I can use it on my hardwood floors and carpets, and with a little built-in "headlight" I can see the dirt and then one pass later and it's gone. Instant gratification.