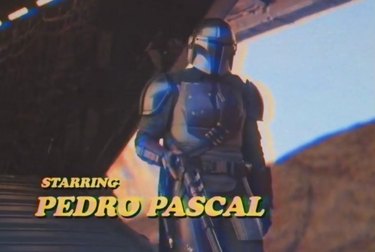 Disney+ has a new show called The Mandalorian, and people are obsessed. It takes place in the Star Wars universe, five years following Return of the Jedi. It follows a Mandalorian bounty hunter in the outer reaches of the galaxy.
You've probably seen one or hundreds of memes of Baby Yoda drinking out of a mug.
British animator Gareth Wood edited clips of the new show to look like a TV sitcom from the '80s, and it's perfect. The theme song is from My Two Dads, which first aired in 1987.
Wood posted the video to Facebook for the world to enjoy. Check it out: