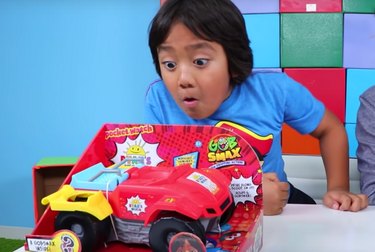 It pays to be a YouTube star. Like, a lot.
The top 10 YouTube stars made millions of dollars in 2019. Forbes determined who the top earners were of the year, and the top 10 made more money in one year than most humans will ever see in a lifetime.
The top earner of the year is 8-year-old Ryan Kaji, the adorable kid who reviews toys. Other kids are obsessed with him, which landed him his own line of toys and clothes, as well as a Nickelodeon show and a deal with Hulu. He made $26 million. Yep.
The number three earner is Anastasia Radzinskaya, a 5-year-old who was born in Russia with Cerebral Palsy. Her doctors believed she'd never walk or talk, and now she has over 42 million subscribers on her "Like Nastya Vlog," where she plays with toys and her dad.
Here are the top 10 highest paid YouTubers of 2019