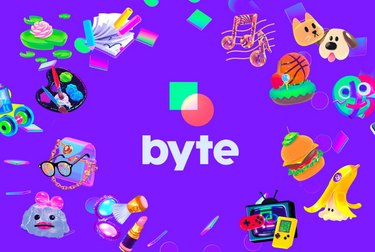 Vine officially died back in 2017, but it's making a comeback. Sort of.
Dan Hofmann, the co-creator of Vine, just launched a successor to the app called Byte. Byte is another short-form video platform that works the same way Vine did—six seconds of looping videos with a community for people who watch them.
You can upload videos from your camera roll or use the byte camera to capture something on the spot. Follow your favorites, explore what the community is watching, or browse through videos handpicked by Byte's editors.
Hofmann has been developing Vine's sequel, which was initially known as V2, since he quit working for the app when it was acquired by Twitter.
As for how creators will make money? Hofmann tweeted, "very soon, we'll introduce a pilot version of our partner program which we will use to pay creators. byte celebrates creativity and community, and compensating creators is one important way we can support both. stay tuned for more info."
No telling if creators and fans will switch over to Byte after creating content on Instagram Stories and Snapchat for so long, but time will certainly tell.