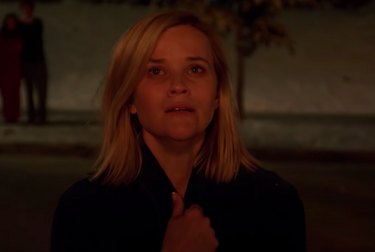 March is coming and so are the hits.
Two highly anticipated new titles are premiering on Hulu: Hillary, Hillary Clinton's four-part docuseries that followed her throughout her 2016 presidential campaign and directly following the election; and Little Fires Everywhere, a mini series starring Reese Witherspoon and Kerry Washington, based on the 2017 novel of the same name by Celeste Ng.
A slew of hit movies are also coming, including the original Charlotte's Web; Swingers; Waiting to Exhale; Wayne's World; Major League II; Good Will Hunting; and the second and third installments of Free Willy, which admittedly aren't nearly as good as the first. Plus, expect a bunch of new TV episodes.
March 1st
OK K.O, Let's Be Heroes!__: Complete Season 3 (Cartoon Network)
Danny Roane: First Time Director (2007)
Destiny Turn on the Radio (1995)
Foxfire (1996)Free Willy (1993)
Free Willy 2: The Adventure Home (1995)
Free Willy 3: The Rescue (1997)
Good Morning, Killer (2011)
Natural Born Killers (1994)
Night of the Living Dead (2006)
Night of the Living Dead: Resurrection (2012)
Richard the Lionheart (2013)
Standing in the Shadows of Motown (2002)
The Descent: Part 2 (2010)
Notes on a Scandal (2005)
March 3rd
Breeders: Series Premiere (FX)
Real Housewives of New York City: Complete Season 11 (Bravo)
March 4th
The Men Who Stare at Goats (2010)
March 5th
Devs: Series Premiere (FX on Hulu)
Dave: Series Premiere (FX)
March 6th
Hillary: Docuseries Premiere (Hulu Original)
Into The Dark: Crawlers: Episode Premiere (Hulu Original)
Cake: Season 2 Premiere (FX)
Better Things: Season 4 Premiere (FX)
March 7th
The Most Dangerous Animal of All: Docuseries Premiere (FX)
March 9th
March 11th
Fire Force: Complete Season 1 (Funimation)
March 13th
Love Island: Australia: Complete Season 2 (ITV)
March 14rh
Keeping up with the Kardashians: Complete Season 17 (E!)
March 15th
Hello I Must Be Going (2012)
March 15th
Attack on Titan: Complete Season 3B (Funimation)
March 18th
Little Fires Everywhere: Three Episode Series Premiere (Hulu Original)
March 19th
Motherland: Season 3 Premiere (Freeform)
March 20th
Big Time Adolescence (2020)
Real Housewives of Potomac: Complete Season 4 (Bravo)
Released March 23
After School Dice Club: Complete Season 1 (DUBBED) (Funimation)
Kemonomichi: Complete Season 1 (DUBBED) (Funimation)
A Good Old Fashioned Orgy (2011)
Released March 26
Released March 27
Baghdad Central: Complete Season 1 (Fremantle)
Fairy Gone: Complete Season 1 (Funimation)
Released March 28
Stand My Heroes: Piece of Truth: Complete Season 1 (DUBBED) (Funimation)
Released March 29
Archer: Complete Season 10 (FX)
Released March 30
IHeartRadio Music Awards 2020: Special (FOX)
Released March 31
Hoshiai no Sora (Stars Align): Complete Season 1 (DUBBED) (Funimation)