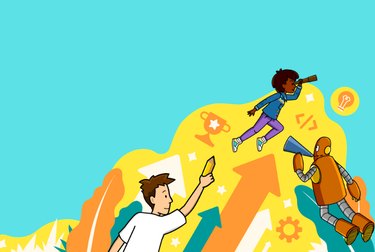 Schools all over are shutting down to help minimize the risk of spreading COVID-19 and to keep kids and staff healthy and safe. While this is an important step, it can make things pretty challenging at home, especially since many schools are closed indefinitely.
BrainPOP in an educational website for kids that offers hundreds of short animated videos for students in grades K-12. Subjects include math, science, English, social studies, arts and music, health and SEL, engineering and tech, and new and trending subjects.
Each subject has lots of topics to choose from, which can be experienced through videos, quizzes, maps, worksheets, related reading, coding, and graphic organizers.
"If your school is closed due to the COVID-19 virus, please fill out this form to receive free, unlimited use of the full BrainPOP suite during the period of closure. You will receive an email with instructions on next steps to set up your account."
You can also check out their kid-friendly explanation of coronavirus for free.
BrainPOP is a great (free!!!) way to keep your child's brain stimulated while stuck at home, and something to keep them busy so they aren't complaining about boredom all day everyday.