There's a lot of uncertainty in the world right now, but one thing's for sure—kids need to keep learning during this unexpected long break from school.
The educational classroom magazine, Scholastic, has released free daily courses and projects for kids stuck at home amid the coronavirus school closures—the goal being to keep kids stay busy, stimulated, and learning.
Scholastic's Learn from Home program offers course work for four grade levels: PreK and Kindergarten, Grades 1 and 2, Grades 3-5, and Grades 6+. Each section is jam-packed with one week of content for students with 15 more days coming soon.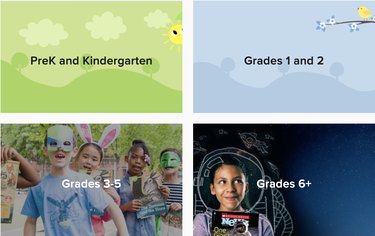 To get started, parents must first set up a free account with Book Flix and Watch & Learn Library. The username is Library20 and the password is Clifford.
The courses include stories, articles, videos, and fun learning activities. Kids can even meet best-selling authors and go on exciting virtual tours. Each day offers three hours worth of content.