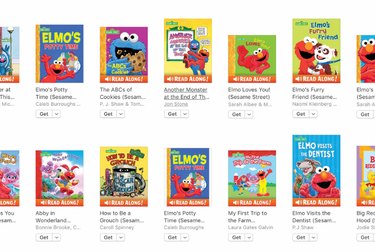 If working from home while being a full-time parent is your new normal, at least during this health crisis, your life probably feels a bit chaotic and stressful. You're not alone—we're all feeling that too.
Sesame Workshop is providing a little bit of relief by offering 110 Sesame Street eBooks for free. The themes include music, learning about feelings, counting, colors, and sparking an interest in something.
The eBooks are available to read on all the major eBook platforms, including Amazon Kindle, Apple Books, Google Play, Barnes & Noble Nook, and Kobo—you'll just need access to a mobile device like a smartphone, tablet, or eReader.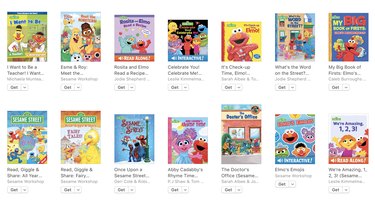 The free eBooks are part of a larger initiative created by Sesame Workshop to help children and parents during the coronavirus pandemic. The Caring for Each Other initiative is offering free resources designed to help parents "provide comfort and manage anxiety, as well as help with creating routines, fostering playful learning at home, and staying physically and mentally healthy." It also includes new content from Big Bird, Elmo, and the gang sharing messages of love and kindness, playful learning activities, and virtual play dates.
"Around the world, young children's lives are being turned upside down, and parents and caregivers are looking for ways to give their children—and themselves—a sense of stability in this new normal," said Dr. Rosemarie Truglio, Senior Vice President for Curriculum and Content, Sesame Workshop. "But there are things parents and caregivers can do to face each day with optimism. Sesame Street is here to provide the caring adults in children's lives with the resources they need to help children, and foster their healthy development at home."
You can explore everything Sesame Workshop is offering here.