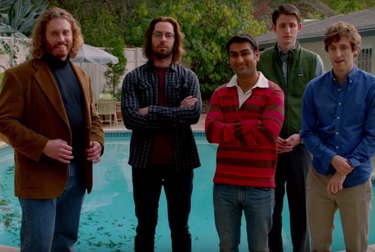 If you're looking for more streaming options during your current stay-at-home situation, you're in luck. HBO has unlocked around 500 free hours of programming you'd otherwise need a subscription to watch.
For a limited time, HBO Now an HBO Go are offering free content, including every single episode of nine HBO series. Before you get too excited, Game of Thrones and Big Little Lies aren't on the list, but included are The Sopranos, Veep, Six Feet Under, True Blood, Silicon Valley, The Wire, Succession, Barry, and Ballers.
There are also several Warner Bros. movies and interesting documentaries available for streaming, including The Lego Movie 2: The Second Part; The Bridges of Madison County; Crazy, Stupid, Love; Pokémon Detective Pikachu; Happy Feet Two; The Apollo; and The Case Against Adnan Syed.
Here's everything you can stream without a subscription:
Full Series
_Silicon Valle_y (6 Seasons)
Six Feet Under (5 Seasons)
Warner Bros. Movies
The Bridges of Madison County
The Lego Movie 2: The Second Part
Nancy Drew and the Hidden Staircase
Pokémon Detective Pikachu
Docuseries and Documentaries
The Case Against Adnan Syed
Elvis Presley: The Searcher
I Love You, Now Die: The Commonwealth v. Michelle Carter
The Inventor: Out for Blood in Silicon Valley
True Justice: Bryan Stevenson's Fight for Equality
We Are the Dream: The Kids of the MLK Oakland Oratorical Fest