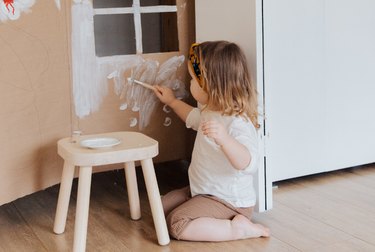 The internet is loaded with activity ideas you can do with your kids during this stay-at-home period. It can be a bit overwhelming.
Munchkin Fun at Home is a site that compiles lots of really great ideas all in one place. There are ideas for crafts, projects, experiments, lessons, and media guides—all designed to help families find fun things to do at home, especially as lockdown orders keep getting pushed back.
Activity genres include arts and crafts, cooking, games, distance learning, media, reading, sports and fitness, STEM, volunteering, and holidays. The appropriate age range is listed under each activity—whether it's for toddlers, preschoolers, or elementary schoolers.
The site doesn't shy away from letting your kids watch TV, which is great. Because sometimes screen time is what works. Instead, they offer family-friendly recommendations for TV, movies, and even podcasts.
Munchkin Fun at Home also sends out a free newsletter every day, with a couple of activity ideas straight to your inbox. It's a quick and easy way to implement a new activity without taking the time to sort through lots of different options. You can sign up for the newsletter here.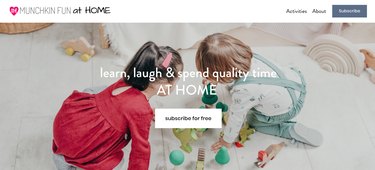 Parenting is hard enough when our kids are at school and doing normal, everyday life stuff. But now that we're all at home, a little extra help goes a long way.