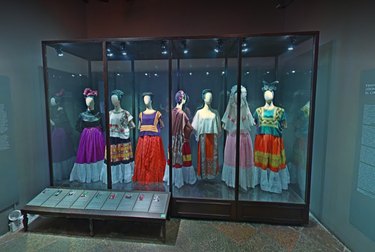 Time is a thing that doesn't really exist while in the middle of a global pandemic, as it turns out. Even though it feels like we're in this weird limbo somewhere between March and August, it's May. Specifically, it's Cinco De Mayo.
Since you can't venture out to partake in any Cinco De Mayo festivities, another option is to stay home (which you're likely already doing) and learn about Mexican history—and maybe also whip up a margarita for good measure.
You can spend some time on History.com learning about the origin of Cinco De Mayo when the Mexican army was victorious over France at the Battle of Puebla during the Franco-Mexican War in 1862. Then to add some depth, consider taking a virtual tour of art and history museums in Mexico through Google Arts and Culture.
Here are some museums that are rich in Mexican history:
Frida Kahlo Museum, Mexico city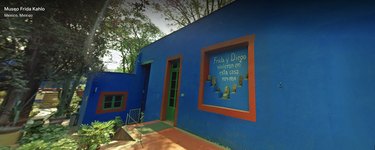 The Frida Kahlo Museum, AKA the Blue House, is the house where Frida Kahlo was born, lived her entire life, and died. Now a museum, it's dedicated to the life and work of one of the greatest artists of all time, Frida Kahlo.
Dolores Olmedo Museum, Mexico City

Based on the collection of Mexican businesswoman, Dolores Olmedo, the Dolores Olmedo Museum, or Museo Dolores Olmedo is also home to collections by Frida Kahlo and Diego Rivera, as well as book illustrations by Russo-French painter Angelina Beloff, Rivera's companion when he first began painting in Europe.
National Museum of Anthropology, Mexico City

The National Museum of Anthropology, or Museo Nacional de Antropología, is the largest and most visited museum in Mexico. It's home to some of Mexicos most significant archaeological and anthropological artifacts.