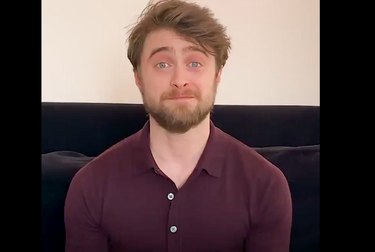 There's no better time than now to start listening to the first Harry Potter book. Daniel Radcliffe and other celebrities are reading the 17 chapters of Harry Potter and the Philosopher's Stone, with one chapter being released every week.
Videos of the stars reading will be available for free at Wizarding World, the hub of all things Harry Potter, which was designed to keep you occupied during the pandemic. So far, only Radcliffe's chapter has been released, but its 25 minutes of pure bliss for any Harry Potter mega fan.
Other celebrities who will be reading chapters include Stephen Fry, Eddie Redmayne, Dakota Fanning, Claudia Kim, David Beckham, and Noma Dumezweni, with more announced soon.
In addition to the chapters, there are activity ideas available on the site, including discussion guides for parents, caregivers, and teachers.
Audio of the chapters will also be available to listen to exclusively on Spotify.
Head over to Wizarding World and Spotify to begin the magic.