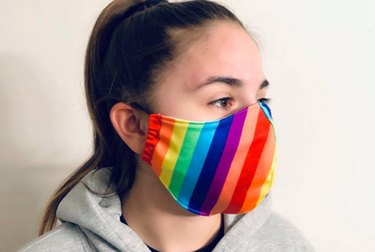 June is Pride month, and while most parades and parties are canceled, you can still celebrate with Pride-themed stuff to show the world/your neighbors/whoever you're quarantining with that you support the LGBTQ+ community.
Of course, there are several ways to show your Pride, including donating to CenterLink, the community of LGBT centers, or other LGBTQ+ organizations, but if you're going the rainbow route, here are a bunch of things worth checking out:
Apple Watch bands
Each year, Apple releases a new accessory or feature in honor of Pride month. This year, the company launched two new Pride-themed Apple Watch bands: the Pride Edition Sport Band and the Apple Watch Nike Pride Edition Sport Band. It's a way to be somewhat subtle about your pride.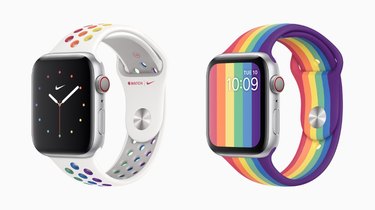 You can buy the bands here for $49 each.
Omnom chocolate
Omnom's milk chocolate caramel bar was originally developed in small quantities to help bring awareness to Pride support, and now it's available all the time—yay us! But there's no better time than Pride month to enjoy a rainbow and unicorn-themed chocolate bar. (I was able to try it, and I don't want to tell you what to do BUT GET THIS CHOCOLATE BAR IT'S SO GOOD.)
Buy it here for $8.99 a bar. (Pricey, but very worth it.)
Temporary tattoos
Pride month isn't Pride month without a plethora of rainbow temporary tattoos.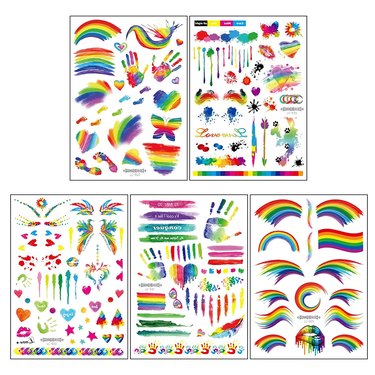 Buy 200 of them here for $6.
iTouch Slim Fitness Tracker
This waterproof fitness tracker from iTouch is slim but mighty. It features a sleep monitor, sedentary reminder, stopwatch, alarm, camera remote, pedometer, heart rate monitor, calories tracker, GPS, and so much more. You can show off your pride all year long.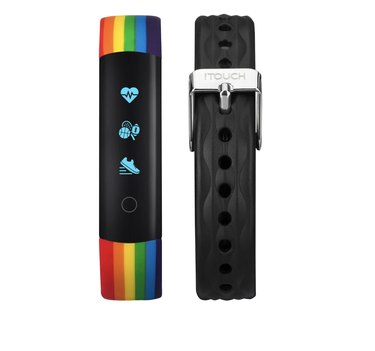 Target's Pride collection
Target has a huge collection of rainbow-themed stuff for Pride. You can find festive apparel for grown ups and kids, accessories, swimwear, and most importantly, gear for pets.
Check out the collection here.
Purride trucker hat
You need this Purride hat for no reason other than it's adorable and perrfect.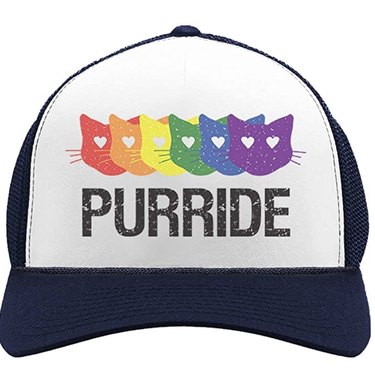 Pride flag shower curtain
Nothing says "I support LGBTQ+ and cleanliness" like a rainbow shower curtain.
Love Always Wins doormat
Because love, in fact, does always win.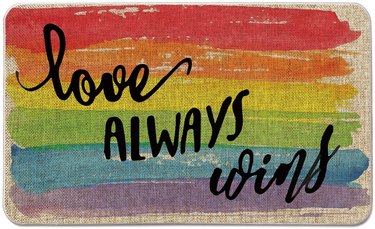 Rainbow facemask
Pride parades are canceled due to COVID-19, but Pride isn't canceled. Might as well rock your pride and be safe about it.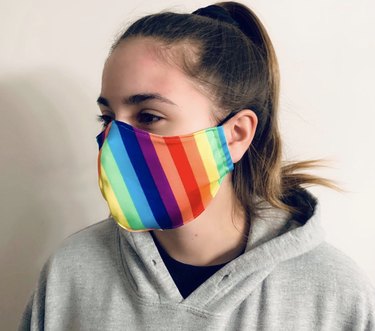 Transgender pronoun pins
Show your support for the transgender community with these pronoun pins.