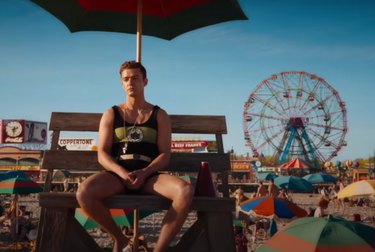 Amazon Prime Video is bringing the goods in June. And by goods, I mean random movies you probably haven't thought of in a long time.
If you've been wanting to watch all seven Leprechaun movies, you're in luck (see what I did there?)—they'll be ready to stream on June 1st. You'll also be able to watch Saturday Night Fever, Precious, Nacho Libre, Day of the Dead, Space Jam, The Burbs, Ladies Man, The Care Bears Movie, Stargate, Escape from Alcatraz, and Double Jeopardy.
Also coming is the Amazon Original movie Wonder Wheel, starring Kate Winslet, Jim Belushi, and Justin Timberlake, as well as season 7 of Suits, season two of Goliath, and all 9 seasons of The Waltons.
June 1st
All or Nothing: New Zealand All Blacks (Amazon Original series)
Wonder Wheel (Amazon Original movie)
1492: Conquest of Paradise
Allan Quatermain and the Lost City of Gold
Bad Lieutenant: Port of Call New Orleans
Dreams and Memories of Where the Red Fern Grows
Hans Christian Andersen: My Life as a Fairytale
Harley Davidson and the Marlboro Man
Leprechaun 5: In the Hood
Leprechaun 6: Back 2 Tha Hood
Revenge of the Pink Panther
Sweeney Todd: The Demon Barber of Fleet Street
The Pink Panther Strikes Again
June 3rd
June 5th
June 8th
Lost in Oz: Season 1, Part 2(Amazon Original series)
June 9th
June 15th
Goliath: Season 2 (Amazon Original series)
June 16th
Transformers: The Last Knight
June 18th
June 26th
If You Give a Mouse a Cookie: Season 1, Part 2 (Amazon Original series)