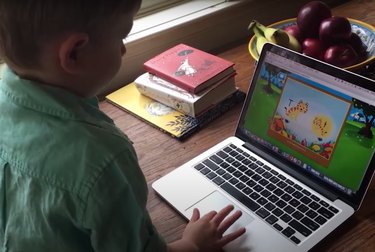 School is going to look very different for many kids in the fall. Whether your child's school will remain closed or will open with fewer days in the classroom, lots of reading practice will need to happen at home.
HOMER Reading app is a fun way for preschoolers to learn how to read and for little kids to practice their skills. The app offers a personalized reading plan based on your child's interests and reading ability—including guided lessons on ABCs, phonics, and sight words; letter recognition; letter tracing; story sequencing; memory games; listening to stories; and free draw.
The app is designed for six age group levels: 2+ (toddler), 3+ (preschool), 4+ (pre-K), 5+ (early reader), 6+ (growing reader). More than one child can have a profile within the app.
When you sign up, you're asked to enter your child's interests and comprehension levels to tailor games specifically for them. Once the child masters a skill, their "learning path" moves them along to the next one—instead of letting them play random games that don't challenge them or they aren't quite ready for.
Sign up for HOMER here for $9.99 a month with a free 30-day trial to see if it works for your child. With a subscription, you also gain access to HOMER Stories.