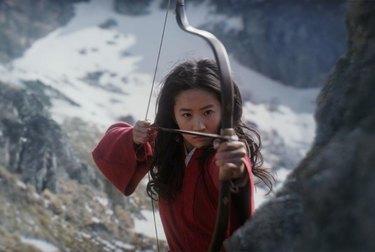 Disney's live-action adaptation of Mulan isn't going to be released in most theaters due to the COVID-19 pandemic. Instead, it's headed straight to Disney+ (and select theaters) in September—but you're going to have to pay a hefty fee to watch it.
When the movie premieres on September 4th on Disney+, it will be offered as part of Disney+'s new Premium Tier, which will cost a one-time fee of $29.99. That's on top of what you already pay for your subscription.
If you would have otherwise taken the whole family to see Mulan in the theater, $30 is a pretty good deal—not to mention all the money you'd be saving on movie theater snacks. But it still feels weird paying so much money to watch a movie at home, especially considering Hamilton, which was originally supposed to be released in the theater as well, was included in the Disney+ subscription right off the bat.
Here's the Mulan trailer: