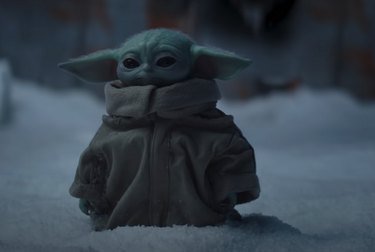 Disney+ released the trailer for the second season of The Mandalorian this week, and it seems as though things pick up where the first season ended.
The trailer doesn't give too much away, but it does show Din Djarin, aka the Mandalorian, and Baby Yoda, aka The Child, traveling across the galaxy after the collapse of the Galactic Empire. It's safe to assume that Baby Yoda will stick around for a while, as the bounty hunter is asked to reunite the green character with "its own kind," aka The Jedi. Plus, the Mandalorian notes of Baby Yoda, "Wherever I go, he goes."
Season 2 of The Mandalorian hits Disney+ on October 30th.