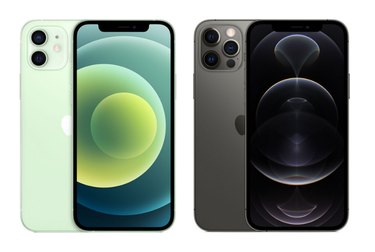 If you haven't heard, the iPhone 12 and iPhone 12 Pro will come with 5G. So, that's exciting. Unfortunately, it looks like the battery will be about 20 percent slower.
Tom's Guide is a review site that tested the battery performance of the iPhone 12 and the iPhone 12 Pro while using both 5G and 4G mobile networks.
The testing consisted of surfing the web "continuously at 150 nits of screen brightness, launching a new site every 30 seconds until the battery drains."
The results are worse than expected from a brand new Apple product. The battery on the iPhone 12 lasted 10 hours and 23 minutes on 4G, but decreased to just eight hours and 25 minutes on 5G. The iPhone 12 Pro had similar results, with its battery lasting 11 hours and 24 minutes on 4G, but only nine hours and six minutes on 5G.
Tom's Guide noted that the 4G test done last year on the iPhone 11 lasted 11 hours and 16 minutes, and to compare, they switched the iPhone 12 to 4G-only and it stayed strong for 10 hours and 23 minutes.
Perhaps something to consider before you buy the new iPhone.