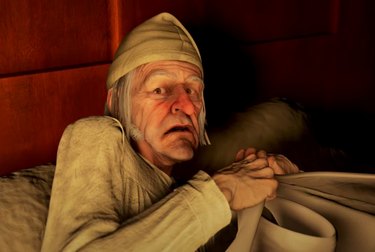 Disney+ is bringing on a bunch of new episodes of some favorites in November, including The Right Stuff, Weird But True, and Fancy Nancy: Fancy it Yourself. But if you're a Star Wars fan, you likely won't be watching anything until you're done with new weekly episodes of The Mandalorian.
Also worth noting are the new to streaming movies, Mr. Magoo; Black Beauty; and Alexander and the Terrible, Horrible, No Good, Very Bad Day.
And it isn't November without Christmas content, so if you want to get into the holiday spirit, check out the LEGO Star Wars Holiday Special and Disney's A Christmas Carol.
The Mandalorian – S2, Episode 2
Magic of Disney's Animal Kingdom – Episode 7
Weird But True – Episode 313
The Right Stuff – Episode 6
One Day At Disney – Episode 149 "Disney Goldie & Bear" (S1)
Disney Goldie & Bear (s2)
Disney Junior Fancy Nancy: Fancy it Yourself (S1)
Disney's A Christmas Carol
The Mandalorian – S2, Episode 3
Magic of Disney's Animal Kingdom – Episode 8 Finale
The Right Stuff – Episode 7
One Day At Disney – Episode 150
LEGO Star Wars Holiday Special
The Wonderful World of Mickey Mouse – Episode 1
The Mandalorian – S2, Episode 4
The Right Stuff – Episode 8 Finale
One Day At Disney – Episode 151
The Mandalorian – S2, Episode 5
The Wonderful World of Mickey Mouse – Episode 2 & 3
One Day At Disney – Episode 152
Alexander and the Terrible, Horrible, No Good, Very Bad Day
The Adventures of Yellow Dog: Far From Home
Marvel's Spider-man: Maximum Venum (S3)
Once Upon a Time in Wonderland