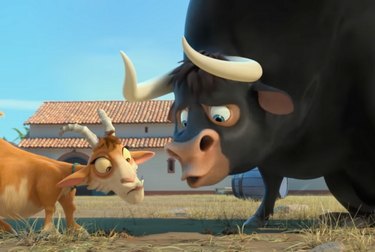 New year, new stuff for the kids to watch on Disney+. And by kids, we definitely mean grownups too. If you're a child of the '80s and '90s, you're going to be pumped to know that the entire ​Dinosaurs​ series is coming. The show is way weirder than you probably remember, and it's time to relive it and introduce your kids to "not the mama!"
More noteworthy titles include ​Dr. Seuss' Horton Hears a Who!​, ​The Wolverine​, volumes 1-4 of ​Star Wars Forces of Destiny​, ​Doctor Doolittle 3​, ​Ferdinand, Isle of Dogs​, ​Mary Poppins Returns​, and ​Ramona and Beezus​.
Here's the full January lineup:
​Dr. Seuss' Horton Hears a Who!​
​Earth to Ned​: Episodes 11-20
​Beyond the Clouds: A Firm Handshake​
​Star Wars Forces of Destiny: Volume 1​
​Star Wars Forces of Destiny: Volume 2​
​Star Wars Forces of Destiny: Volume 3​
​Star Wars Forces of Destiny: Volume 4​
​Toy Story That Time Forgot​
​Beyond the Clouds: The Anatomy of Emotion​
​Marvel Studios: Legends​: Episodes 1 and 2
​Disney Elena of Avalor​ (S3)
​Beyond the Clouds: The Concert of a Lifetime​
​Pixar Popcorn​: Premiere
​Beyond the Clouds​: The Finishing Touches
​Beyond the Clouds​: A Promise Kept (Finale)