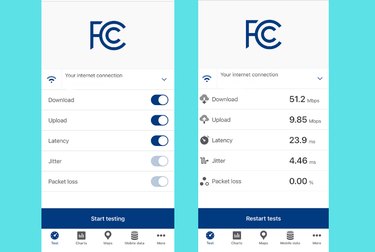 The Federal Communications Commission just launched a new internet speed test app that'll test the performance of your in-home and mobile broadband networks. (Here's some info on how internet speed tests work in case you're interested.) The purpose of the new test is to collect data in an effort to update broadband standards. Will it ultimately provide faster internet so you can work from home/watch Netflix without connectivity issues? Who knows.
The app is called FCC Speed Test and it accurately measures and analyzes connectivity, tests the performance of your mobile and WiFi networks, and analyzes test results and performance over time. Once you have the results, you can compare them to what your internet service provider claims you should be getting. If you choose to, you can also send the results to the FCC's Measuring Broadband America Program.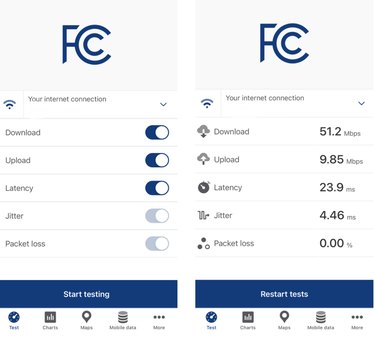 "To close the gap between digital haves and have nots, we are working to build a comprehensive, user-friendly dataset on broadband availability," Acting Chair Jessica Rosenworcel said in a statement. "Expanding the base of consumers who use the FCC Speed Test app will enable us to provide improved coverage information to the public and add to the measurement tools we're developing to show where broadband is truly available throughout the United States."
The FCC currently relies on self-reported data from internet service providers like Spectrum and A&T. This has allowed ISPs to not be honest about their coverage, which could be why your internet is slower than it should be. To check your speed, download the FCC Speed Test for iOS and Android.