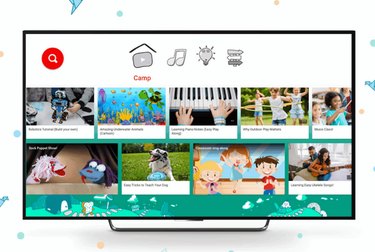 If your kids will be home most of the summer, digital camps are great ways for them to stay involved in fun and educational activities. Camp YouTube offers virtual STEM, arts, sports, and adventure-themed camps to learn new skills, keep active, and explore the world together.
Camp YouTube videos can be watched on demand whenever it's convenient, you'll just need to sign up for a YouTube Kids account where you'll set up parental controls to ensure their privacy and safety. You can create a profile for each child.
There's also a section called Campfire Talks, which is a great tool for families to open the dialogue about hard topics like racial injustices and big feelings. Also available are snack recipes, craft project tutorials, and cool field trips around the world.
If your kids are ready to explore the topics, no need to wait for summer. They can hop right in whenever.