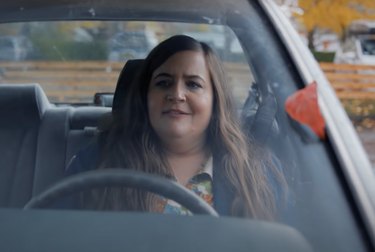 Hulu isn't messing around next month. Per usual, a whole bunch of new movies, TV episodes, and full seasons of your favorite shows will be released. Well, some probably aren't your favorite, but you get it.
You'll be able to watch full seasons of ​The Bachelor,​ ​The Bachelorette​, ​Madagascar: A Little Wild​, ​I Am Cait​, ​Texicans​, and ​Bad Girls Club​, plus the third and final season of ​Shrill​. One to look forward to is Marvel's M.O.D.O.K, an animated stop motion series for adults, created by Patton Oswalt and Jordan Blum, and based on the Marvel Comics character of the same name.
Also coming is the Hulu Original film ​Plan B​, ​MLK/FBI​, ​Little Fish​, ​Love Sarah​, ​Shadow in the Cloud​, and some older ones you worth watching again, including ​Dances With Wolves​, ​Any Given Sunday​, ​Harold & Kumar Go To White Castle​, ​The Indian in the Cupboard​, ​How Stella Got Her Groove Back​, and ​One Fine Day​.
Are You The One?: Complete Seasons 4-6 (MTV)
Bad Girls Club: Complete Seasons 7, 9, 10 & 15 (Oxygen)
Blind Date: Season 1, Episodes 1 – 45 (Bravo)
Dating #NOFILTER: Complete Seasons 1 & 2 (E!)
I Am Cait: Complete Season 2 (E!)
Married to Medicine: Complete Seasons 1 – 6 (Bravo)
Shahs of Sunset: Complete Seasons 1- 6 (Bravo)
Texicanas: Complete Season 1 (Bravo)
500 Days of Summer (2009)
The Age of Adaline (2015)
An Elephant's Journey (2018)
Blast From The Past (1999)
Dances With Wolves (1990)
Detective Dee: The Four Heavenly Kings (2018)
Harold & Kumar Escape from Guantanamo Bay (2008)
Harold & Kumar Go To White Castle (2004)
The Haunting in Connecticut (2009)
Haunting In Connecticut 2: Ghosts Of Georgia (2013)
How Stella Got Her Groove Back (1998)
I Love You Phillip Morris (2009)
The Indian in the Cupboard (1995)
Lucky Number Slevin (2006)
The Man From Nowhere (2010)
Once Upon a Time in the West (1969)
Race for Your Life, Charlie Brown (1977)
Resident Evil: Afterlife (2010)
Resident Evil: Apocalypse (2004)
Resident Evil: Extinction (2007)
Step Up 2 The Streets (2008)
Vampire in Brooklyn (1995)
The Virgin Suicides (2000)
Wall Street: Money Never Sleeps (2009)
What's Love Got To Do With It (1993)
Zack And Miri Make A Porno (2008)
The Legend of Baron To'a (2020)
Pikwik Pack: Season 1A, Episodes 1 – 12 (Disney Junior)
Shadow in the Cloud (2021)
Shrill: Complete Season 3: Premiere (Hulu Original)
Some Kind of Heaven (2020)
Reaching for the Moon (2013)
The Mountain Between Us (2017)
Marvel's M.O.D.O.K.: Series Premiere (Hulu Original)
Neat: The Story of Bourbon (2018)
Baewatch: Parental Guidance: Complete Season 1 (Fremantle)
Escape from the City: Complete Season 1 (Fremantle)
Farmer Wants a Wife: Complete Seasons 7 – 10 (Fremantle)
Mr Inbetween: Season 3 Premiere (FX on Hulu)
MADAGASCAR: A LITTLE WILD: COMPLETE SEASON 3 (Hulu Original)
The Bold Type: Season 5 Premiere (Freeform)
The Bachelor: Complete Seasons 20 & 23 (ABC)
The Bachelorette: Complete Season 12 (ABC)
PLAN B (2021) (Hulu Original Film)