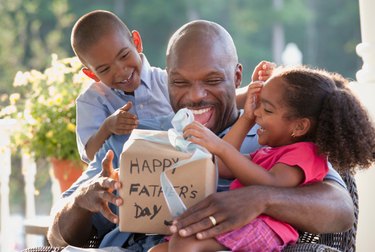 As far as Father's Day gifts goes, you really can't go wrong with a subscription box for men. Of course, you need to know your audience. Like, you probably shouldn't get a subscription to a tie company if the dad you're buying for hasn't worn a tie since 1994.
Subscription boxes are great for several reasons. You can typically sign up for just one box or for several months to a year's worth of boxes, it all depends on your budget and how much you like the recipient. Also, they make for a unique gift, one that potentially keeps on giving and and the contents can usually be curated.
We rounded up the five best subscription boxes to give to the man in your life for Father's Day. Check out the list below.
Designed for men who have an appreciation for unique and trendy lifestyle items, Bespoke Post boxes are curated for specific interests. Choose from things like grooming kits, barware, tools, and other cool things. You figure out what to send for the first box, then he can take it from there. It's $45 a month or $55 per box for non members.
Luxury goods for guys who like gadgets. Each box is filled with five to eight high-end tech and lifestyle products. It can be anything from earbuds to a portable LED projector to PhoneSoap UV Sanitizer box, to fitness gear. The boxes are sent out quarterly, and you can decide how many boxes you want to sign up for.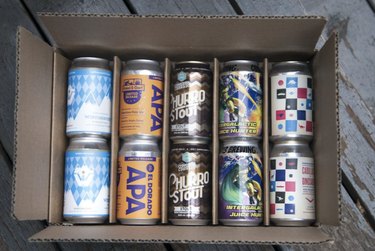 Beer Drop is a modern version of a beer of the month club. A membership includes five types of craft beer — two cans of each. You can choose the preferred style of beer, like hoppy, fruity, dark, lagers, malty, sour, or Belgian, and the company will tell you their recommendations. You can give a gift card so your recipient can pick out what he wants, or if you know his taste, you can pick out the first box for him.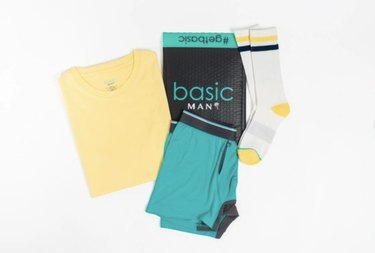 This subscription box is all about the basics. It's clothes every guy needs, but doesn't always buy new ones... even though it's time. Each month, the company sends a high-quality and super soft t-shirt, performance boxer-briefs, and a pair of socks.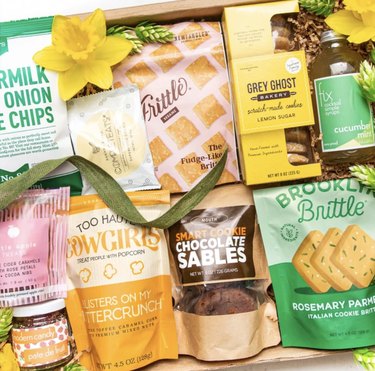 Mouth is a great way to check out new and yummy snacks and products from local and regional artisans. There are several boxes to choose from, including pickles, cocktails, jerky, cookies, and other snacks and treats. Choose from curated gift boxes, monthly subscription boxes, or customize your own box. Individual boxes are $60, or you can pay for a whole year at once for $54 a month.