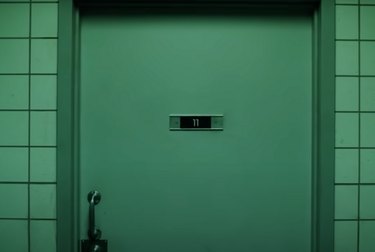 Good news and bad news for ​Stranger Things​ fans. The good news first — Netflix has finally released a new ​Stranger Things ​season 4 teaser trailer. The bad news is you're going to have to keep waiting for the new season to air — possibly until 2022.
We don't learn much from the second teaser trailer to be released, but we do find out one important thing — one of the adults from Eleven's past will be back, and he's still terrible.
Another thing we do know is that much of the new season will take place somewhere far from Hawkins, Indiana, as we learned in the first trailer released back in 2019. (See, there's been a lot of waiting.) While Hopper seemed to have died at the end of season 3, he somehow makes a return for the fourth season, presumably as something other than human.
The entire new teaser takes place in the creepy facility where Eleven spent much of her childhood with all the other numbered children. Dr. Brenner, aka Papa, promises the kids something special, and chances are, it isn't a trip to Disneyland.