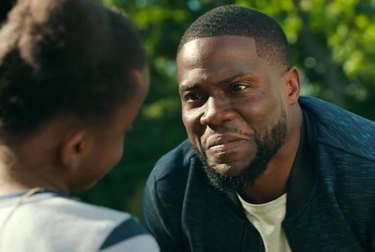 Netflix understands our needs. The Netflix gods just always know that we could use more old school movies, more new series, and more Originals.
It's hard to sum up what's happening on Netflix in June, because there's just so much good content. Perhaps most importantly for parents of preschoolers, Cocomelon has a new something or other premiering on June 1. We're not exactly sure what it is, but it's Cocomelon, and that's all that matters. (If you know, you know.)
As always, Netflix is nailing the Originals with movies like ​Tragic Jungle​, ​Awake​, ​Dancing Queens​, ​Fatherhood​, and the family film ​Wish Dragon​, along with new series like ​Fresh, Fried & Crispy​, ​Locombianos​, and part 2 of ​Lupin.​
Several classics will join the lineup, including ​I Am Sam​, ​Stand by Me​, ​What Women Want​, ​Starsky & Hutch​, and ​The Big Lebowski.​ Plus, all three seasons of the hysterical comedy ​Happy Endings.​
Here's everything coming to Netflix in June:
Super Monsters: Once Upon a Rhyme (NETFLIX FAMILY)
Black Holes | The Edge of All We Know
Cocomelon: A Sunny Day for Play
Happy Endings: Seasons 1-3
Seven Souls in the Skull Castle: Season Moon Jogen
Seven Souls in the Skull Castle: Season Moon Kagen
The Adventures of Sonic the Hedgehog: Season 1
Kim's Convenience: Season 5
Alan Saldaña: Locked Up (NETFLIX COMEDY SPECIAL)
Creator's File: GOLD (NETFLIX SERIES)
Dancing Queens (NETFLIX FILM)
Pretty Guardian Sailor Moon Eternal The Movie: Part 1 / Part 2 (NETFLIX FILM)
Summertime: Season 2 (NETFLIX SERIES)
Breaking Boundaries: The Science of Our Planet (NETFLIX DOCUMENTARY)
Feel Good: Season 2 (NETFLIX SERIES)
Sweet Tooth (NETFLIX SERIES)
Trippin' with the Kandasamys (NETFLIX FILM)
Kitty Love: An Homage to Cats (NETFLIX DOCUMENTARY)
Fresh, Fried & Crispy (NETFLIX SERIES)
Tragic Jungle (NETFLIX FILM)
Locombianos (NETFLIX SERIES)
Love (ft. Marriage and Divorce): Season 2 (NETFLIX SERIES)
Lupin: Part 2 (NETFLIX SERIES)
Skater Girl (NETFLIX FILM)
Wish Dragon (NETFLIX FAMILY)
Elite Short Stories (NETFLIX SERIES)
Unwind Your Mind (NETFLIX INTERACTIVE EXPERIENCE)
Power Rangers Dino Fury: Season 1
Rhyme Time Town: Season 2 (NETFLIX FAMILY)
Workin' Moms: Season 5 (NETFLIX SERIES)
Penguin Town (NETFLIX DOCUMENTARY)
Silver Skates (NETFLIX FILM)
Black Summer: Season 2 (NETFLIX SERIES)
The Gift: Season 3 (NETFLIX SERIES)
Hospital Playlist: Season 2 (NETFLIX SERIES)
Elite: Season 4 (NETFLIX SERIES)
Fatherhood (NETFLIX FILM)
Jagame Thandhiram (NETFLIX FILM)
The Rational Life (NETFLIX SERIES)
The World's Most Amazing Vacation Rentals (NETFLIX SERIES)
Nevertheless (NETFLIX SERIES)
This Is Pop (NETFLIX DOCUMENTARY)
Good on Paper (NETFLIX FILM)
The House of Flowers: The Movie (NETFLIX FILM)
Murder by the Coast (NETFLIX DOCUMENTARY)
Too Hot to Handle: Season 2 (NETFLIX SERIES)
Godzilla Singular Point (NETFLIX ANIME)
The Naked Director: Season 2 (NETFLIX SERIES)
Sisters on Track (NETFLIX DOCUMENTARY)
The A List: Season 2 (NETFLIX SERIES)
The Ice Road (NETFLIX FILM)
Sex/Life (NETFLIX SERIES)
Wonder Boy (NETFLIX DOCUMENTARY)
The Seven Deadly Sins: Dragon's Judgement (NETFLIX ANIME)
StarBeam: Season 4 (NETFLIX FAMILY)
America: The Motion Picture (NETFLIX FILM)
Sophie: A Murder in West Cork (NETFLIX DOCUMENTARY)