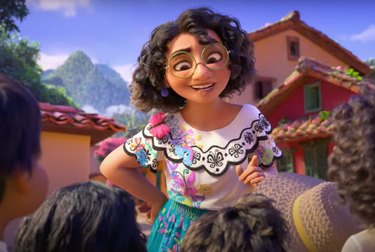 Disney released the first trailer for "Encanto," a colorful and charming animated musical set in the beautiful mountains of Columbia.
The film follows the Madrigal family, a magical family where each person has different powers like super strength and healing abilities — everyone except for Mirabel ("Brooklyn Nine-Nine's" Stephanie Beatriz), that is. Mirabel doesn't have her family's gift and struggles to find her place, but when something threatens their magic, she steps in as potentially the only person who can save it.
Officially the studio's 60th animated feature film, "Encanto" features eight original songs from "Hamilton" and "Moana" composer Lin-Manual Miranda — so obviously the music will be incredible. The film is directed by "Zootopia's" co-directors Byron Howard and Jared Bush, as well as Charise Castro Smith.
"Encanto" is scheduled to hit theaters on Nov. 24.
Check out the first trailer below: