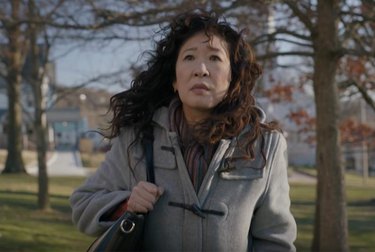 Netflix is doing us a solid next month by bringing on some bangers — perhaps most importantly, seasons 1-7 of ​30 Rock​ seasons 1-5 of ​Friday Night Lights​. You'll also be able to catch (if you can) older movies like ​Catch Me If You Can​, ​Beethoven​, ​Ferris Bueller's Day Off​, ​Inception​, ​My Girl​, and ​My Girl 2​ (in case you need some more Vada Sultenfuss.
There are also some interesting documentaries coming in August with ​Bob Ross: Happy Accidents, Betrayal & Greed​ and ​Pray Away​, which is about the horrifying and all-too-real conversion therapy movement.
Oh, and tell the kids — season two of ​Gabby's Dollhouse​ will hit Netflix on Aug. 10.
Check out the full lineup:
Friday Night Lights: Seasons 1-5
The Haunting in Connecticut 2: Ghosts of Georgia
Hunter X Hunter (2011): Seasons 5-6
The Original Kings of Comedy
Team America: World Police
Pray Away — Netflix Documentary
Shiny_Flakes: The Teenage Drug Lord — Netflix Documentary
Top Secret UFO Projects: Declassified — Netflix Series
American Masters: Inventing David Geffen
Cocaine Cowboys: The Kings of Miami — Netflix Documentary
Control Z: Season 2 — Netflix Series
Car Masters: Rust to Riches: Season 3 — Netflix Series
Cooking With Paris — Netflix Series
Hit & Run — Netflix Series
Navarasa — Netflix Series
SHAMAN KING — Netflix Anime
Gabby's Dollhouse: Season 2 — Netflix Family
Phil Wang: Philly Philly Wang Wang — Netflix Comedy Special
UNTOLD: Malice at the Palace — Netflix Documentary
Bake Squad — Netflix Series
The Kissing Booth 3 — Netflix Film
Misha and the Wolves — Netflix Documentary
AlRawabi School for Girls — Netflix Series
Lokillo: Nothing's the Same — Netflix Comedy Special
Monster Hunter: Legends of the Guild — Netflix Anime
Brand New Cherry Flavor — Netflix Series
Fast & Furious Spy Racers: Season 5: South Pacific — Netflix Family
Gone for Good — Netflix Series
The Kingdom — Netflix Series
Valeria: Season 2 — Netflix Series
Mother Goose Club: Seasons 3-4
Rascal Does Not Dream of Bunny Girl Senpai: Season 1
Go! Go! Cory Carson: Season 5 — Netflix Family
UNTOLD: Deal with the Devil — Netflix Documentary
The Defeated — Netflix Series
Memories of a Murderer: The Nilsen Tapes — Netflix Documentary
Out of my league — Netflix Film
The Secret Diary of an Exchange Student — Netflix Film
The Chair — Netflix Series
Everything Will Be Fine — Netflix Series
The Loud House Movie — Netflix Family
Sweet Girl — Netflix Film
The Witcher: Nightmare of the Wolf — Netflix Anime
Oggy Oggy — Netflix Family
UNTOLD: Caitlyn Jenner — Netflix Documentary
Bob Ross: Happy Accidents, Betrayal & Greed — Netflix Documentary
Clickbait — Netflix Series
John of God: The Crimes of a Spiritual Healer — Netflix Documentary
Motel Makeover — Netflix Series
Open Your Eyes — Netflix Series
Post Mortem: No One Dies in Skarnes — Netflix Series
Tayo the Little Bus: Season 4
EDENS ZERO — Netflix Anime
Family Reunion: Part 4 — Netflix Family
He's All That — Netflix Film
I Heart Arlo — Netflix Family
Titletown High — Netflix Series
Bread Barbershop: Season 2
Hometown Cha-Cha-Cha — Netflix Series
Sparking Joy — Netflix Series
UNTOLD: Crime and Penalties — Netflix Documentary
Comedy Premium League — Netflix Series