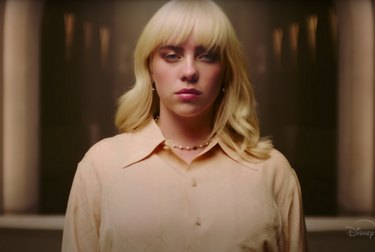 There's always a lot to look forward to on Disney+, and next month is no exception. As kids go back to school, they'll have plenty to watch in their down time, including new seasons of Disney Junior's ​Vampirina​, Disney's ​Pepper Ann​, and Disney Junior's ​Ready for Preschool​.
Get the popcorn ready for weekend movie nights, because there are several oldie but goodies coming your way, like ​Dark Phoenix​, ​Tomorrowland​, ​Pirates of the Caribbean: On Stranger Tides​, ​Confessions of a Shopaholic​, and ​The Fault in Our Stars.​
Billie Eilish fans are in for a treat with her new documentary ​Happier than Ever: A Love Letter to Los Angeles​ where Eilish intimately performs every song from her new album at the Hollywood Bowl.
Here's everything coming to Disney+ in September:
Behind The Scenes of Growing Up Animal
Smoky Mountain Park Rangers
Happier than Ever: A Love Letter to Los Angeles
Disney Junior Mira, Royal Detective (S2), 15 episodes
Disney's Pepper Ann (S1 – S3)
The Incredible Dr. Pol (S19), 5 episodes
Disney Far Away From Raven's Home
Pirates of the Caribbean: On Stranger Tides
Disney Junior Ready For Preschool (S2)
Life Below Zero: Next Generation (S16)
Miraculous Tales of Ladybug & Cat Noir (S4), 13 episodes
Unknown Waters with Jeremy Wade (S1), 3 episodes
Confessions of a Shopaholic
Disney Descendants: The Royal Wedding
Disney's Broadway Hits At London's Royal Albert Hall
Flooded Tombs Of The Nile
Spidey And His Amazing Friends (S1), 7 episodes
Disney's Magic Bake-Off (S1), 7 episodes
Disney Junior Muppet Babies (S3), 8 episodes
Disney Junior Ready For Preschool (S1)
Disney Junior Vampirina (S3)
The Hatcher Family Dairy (S1)
Rolie Polie Olie (S1 – S5)