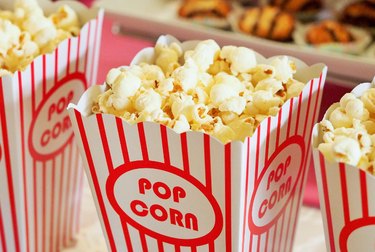 The days of watching new Disney movies from the comfort of your couch aren't gone completely, but things are changing.
Disney announced that the rest of its 2021 movies will be released exclusively in theaters before being released on its Disney+ streaming platform.
"Following the tremendous box office success of our summer films which included five of the top eight domestic releases of the year, we are excited to update our theatrical plans for the remainder of 2021," said Kareem Daniel, Chairman, Disney Media & Entertainment Distribution. "As confidence in moviegoing continues to improve, we look forward to entertaining audiences in theaters, while maintaining the flexibility to give our Disney+ subscribers the gift of ​Encanto​ this holiday season."
The animated musical ​Encanto​ will hit theaters on Nov. 24, with a 30-day exclusive theatrical window before coming to Disney+ on Dec. 24.
In addition to ​Encanto​, Disney will be releasing five more movies before the end of the year, including:
​The Last Duel​ on Oct. 15, 2021
​Ron's Gone Wrong​ on Oct. 22, 2021
​Eternals​ on Nov. 5, 2021
​West Side Story​ on Dec. 10, 2021
​The King's Man​ on Dec. 22, 2021
The remaining five movies will have a 45-day theatrical release before arriving on Disney+.
Movie theaters temporarily shut down beginning last spring when the coronavirus pandemic began, which caused delays in the release of most studio films. As things worsened and to keep people safe, Warner Bros. announced it would release its entire 2021 slate of films simultaneously on its HBO Max streaming platform. Disney then came up with its own plan — Premier Access for Disney+, which is an add-on that let subscribers pay $29.99 for a new movie before it was available to everyone else.
You at least still have two options: Watch a just-released movie in the theater (which means popcorn) or to wait the 30 to 45 days until it's released on Disney+ (also means popcorn, but probably less butter). It's good to have options.