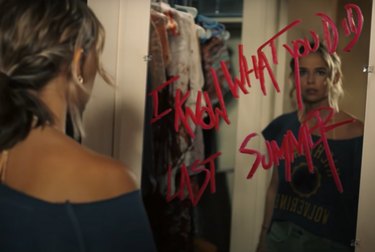 October is upon us, and now you watch a plethora of new movies and shows on Amazon Prime Video. If your kids have yet to be introduced to Lucille Ball, perhaps now is good time to show them ​I Love Lucy​, as the first two seasons are now available to watch.
If you want to set the mood for Halloween, you can find plenty of spooky content, including ​Resident Evil: Retribution​; ​The Grudge 2;​ ​Welcome to the Jungle;​ and the Amazon Prime Video originals ​Do, Re & Mi: Halloween Harmony​; ​Bingo Hell​; and the new series ​I Know What You Did Last Summer​.
So, get the candy corn ready (popcorn is fine, too) and get ready for another month of entertainment.
Check out the full lineup:
Fairfax – Amazon Original Series: Season 1
All or Nothing: Toronto Maple Leafs – Amazon Original Series
Beau Sejour: Season 1 (Topic)
Cities of the Underworld: Season 1 (HISTORY Vault)
Hightown: Season 1 (STARZ)
Killer Kids: Season 1 (A&E Crime Central)
Latino Americans: Season 1 (PBS Documentaries)
NOVA: The Planets: Season 1 (PBS Documentaries)
Pompon Little Bear: Season 1 (Kidstream)
Roadkill Garage: Season 1 (MotorTrend)
Side by Side with Malika & Khadijah: Season 1 (UP Faith & Family)
Supermansion: Seasons 1-2
The Hunter (il Cacciatore): Season 1 (PBS Masterpiece)
The Kings: Season 1 (Showtime)
The Trouble With Maggie Cole: Season 1 (PBS Masterpiece)
The Undertaker: Season 1 (MHz Choice)
When Hope Calls: Season 1 (Hallmark Movies Now)
Bingo Hell – Amazon Original Movie (2021)
Black as Night – Amazon Original Movie (2021)
My Name is Pauli Murray – Amazon Original Movie (2021)
American Masters: Raul Julia: The World's a Stage (2019) (PBS Living)
Bad Hombres (2020) (Showtime)
Butch Cassidy And The Sundance Kid (1969)
Die Hard: With A Vengeance (1995)
Exorcist: The Beginning (2004)
Flight Of The Phoenix (2004)
Intolerable Cruelty (2003)
It's Kind Of A Funny Story (2010)
Lara Croft Tomb Raider: The Cradle Of Life (2003)
Macho: The Hector Camacho Story (2020) (Showtime)
Once Upon A Time In Mexico (2003)
Resident Evil: Retribution (2012)
Thank You For Smoking (2006)
The Bad News Bears (1976)
The Best Exotic Marigold Hotel (2012)
The Christmas Edition (2020)
The Life Aquatic With Steve Zissou (2004)
Welcome To The Jungle (2014)
Do, Re & Mi: Halloween Harmony – Amazon Original Special (2021)
Justin Bieber: Our World – Amazon Original Movie (2021)
Madres – Amazon Original Movie (2021)
The Manor – Amazon Original Movie (2021)
Jessey and Nessy, New episodes – Amazon Original Series
Pan y Circo, New episodes – Amazon Original Series
I Know What You Did Last Summer, Season 1 – Amazon Original Series
If You Give a Mouse a Cookie, New episodes – Amazon Original Series
Maradona: Blessed Dream, Season 1 – Amazon Original Series