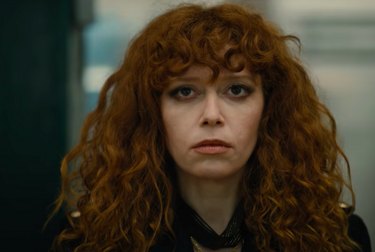 Netflix is welcoming the warmer weather with the return of several highly anticipated shows and a long list of new movies. ​Grace and Frankie​ returns with the second half of season 7 — the final episodes of the series. Another beloved show that's coming to an end is ​Ozark​, and you'll be able to watch the second half of the final 4th season as well. Also returning is ​Russian Doll​, after a three year hiatus, and ​Better Call Saul.​
Perhaps the most notable release that you may or may not be excited about is season 5 of ​CoComelon​. If you have preschool-aged kids who can't get enough of JoJo and the gang, get ready to have a selection of new songs stuck in your head again.
Check out the full lineup below.
​Apollo 10 1/2: A Space Age Childhood​
​Celeb Five: Behind the Curtain​
​Forever Out of My League​
​Get Organized with The Home Edit​: Season 2
​Bonnie and Clyde​ (1967)
​How to Train Your Dragon​
​Polly Pocket​: Season 4: Part 1: Summer of Fun
​Sherlock Holmes: A Game of Shadows​
​Better Call Saul​: Season 5
​Ronny Chieng: Speakeasy​
​Jimmy Savile: A British Horror Story​
​Michela Giraud: the Truth, I Swear!​
​The Ultimatum: Marry or Move On​
​Queen of the South​: Season 5
​Senzo: Murder of a Soccer Star​
​Barbie It Takes Two​: Season 1
​Green Eggs and Ham​: Season 2
​Yaksha: Ruthless Operations​
​Our Great National Parks​
​Strawberry Shortcake Berry in the Big City: Season 1​
​LEGO Friends: Girls on a Mission​: Seasons 1-4
​Pacific Rim: The Black​: Season 2
​White Hot: The Rise & Fall of Abercrombie & Fitch​
​Selling Sunset​: Season 5
​David Spade: Nothing Personal​
​The Mystery of Marilyn Monroe: The Unheard Tapes​
​Samurai Rabbit: The Usagi Chronicles​
​Grace and Frankie​: Season 7 - The Final Episodes
​Honeymoon with My Mother​
​Ozark​: Season 4, Part 2