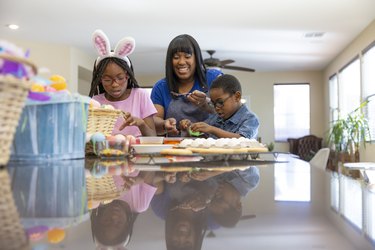 Easter baskets don't have to be filled with chocolate bunnies and Peeps (although those are good, too). To make the baskets more fun and a little sweeter without all the sugar, add some toys that your kids will love to play with year round.
From stuffed animals to art supplies to books, we rounded up some great gifts available on Amazon that should arrive before the big day for Prime subscribers.
The truth is, most kids don't really care what's inside their Easter baskets — they're just happy to get presents on a day that isn't their birthday or Christmas. As long as it's stuff they can play with, they'll be happy. That's how kids work, right?
Check out our list of Easter basket stuffers below.
1. GUND Dreamy Pusheenicorn
This 9.5" squishy stuffed animal isn't just adorable, it's also incredible soft and 100% huggable. Your kids will fall in love at first sight, then they'll fight over it, so you should probably get one for each kid. Just sayin'.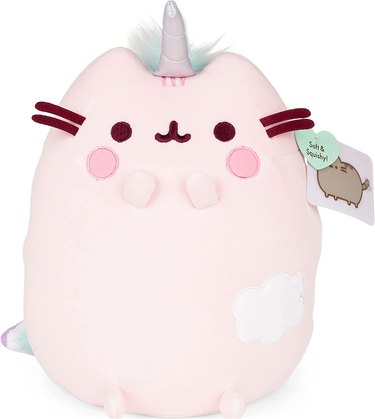 These alcohol-based markers are best for older kids who have a strong interest in art. The box comes with 48 dual-tip pastel markers that can be used for all different types of designs. Let your kids know that professional artists use these markers, so they're a long way from Crayola.
3. GUND Oh So Snuggly Bunny
When it comes to cuddly stuffies, there's nothing cozier than this pink bunny. This little guy is understuffed to provide the best cuddles. It's the perfect gift for a baby, but toddlers and even bigger kids love the sweetness of GUND's stuffed animals.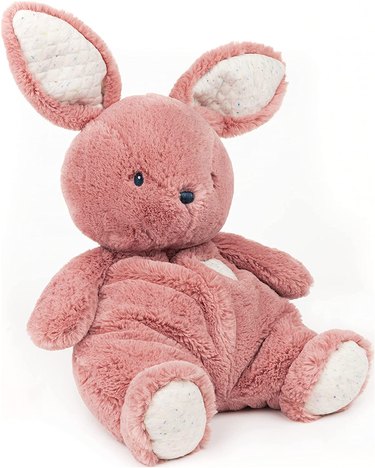 If you want to give your kids a book that isn't about Easter, but rather Easter-adjacent, check out No! Said Rabbit. It's a cute and funny story about a rabbit who doesn't want to listen to anyone. Kids love it and so do parents, especially those with strong-willed kids.
5. Educational Insights Bunny Hop Board Game
Here's a fun matching memory game for preschoolers. Kids practice their colors and memory skills by remembering which bunny pops up and which stays put.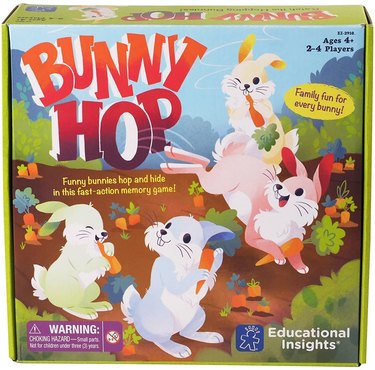 These fun pipes can pop, stretch, and connect to make long pop tubes. They're a great sensory option for kids who like to fidget and build. They provide tactile stimulation and allow kids to develop their fine motor skills. The tubes come in a 4-pack, 8-pack, and 30-pack.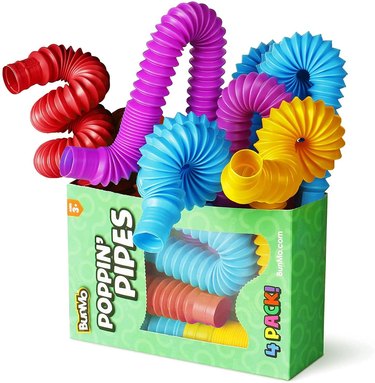 7. Wowmazing Giant Bubble Wands
These ginormous bubbles will entice your kids outside after Easter brunch. Kids of all ages love bubbles, so you might as well give them the gift of giant bubbles. Little kids will probably need help forming the bubbles. You can buy a regular kit, a space-themed kit, a unicorn-themed kit, a winter-themed kit, or a family-sized kit.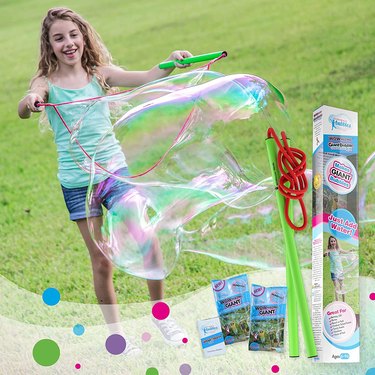 8. Melissa & Doug Ice Cream Shop Chalk
As summer approaches, it's a good time to stock up on sidewalk chalk. Your kids probably already have some sort of sidewalk chalk laying around somewhere, but do they have chalk shaped like ice cream cones and popsicles?