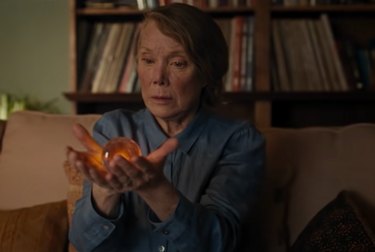 Amazon Prime is bringing on a whole bunch of movies to rewatch next month and maybe even watch for this first time if you missed them in the '90s and early '00s. Coming in May is ​Independence Day​, ​Office Space​, ​Pearl Harbor​, ​Shrek​, ​Courage Under Fire​, ​Fargo​, and many more.
Speaking of nostalgia, the first season of the original ​Blues Clues​ will be coming to the streamer on May 1.
There are also two highly anticipated films arriving next month. The reboot of ​Kids in the Hall​ will land on May 13, and one week later you can catch J.K. Simmons and Sissy Spacek in Night Sky, a fantastical sci-fi drama series that centers around an older couple who have spent years guarding a secret chamber in their backyard that leads to a deserted planet when an enigmatic man enters their lives and upends their quiet existence.
Keep scrolling for the full lineup of movies and shows coming next month.
Dodgeball: A True Underdog Story (2004)
Enemy Of The State (1998)
Dude, Where's My Car? (2000)
Courage Under Fire (1996)
Lucky Number Slevin (2006)
The Angriest Man In Brooklyn (2014)
Bill & Ted's Excellent Adventure (1989)
Bill & Ted's Bogus Journey (1991)
The Rage: Carrie 2 (1999)
Welcome Home Roscoe Jenkins (2008)
Don't Be A Menace To South Central While Drinking Your Juice In The Hood (1996)
A League Of Their Own (1992)
The Unsolved Murder of Beverly Lynn Smith S1 (2022)
The Kids in the Hall S1 (2022)
Bang Bang Baby S1, Part 2 (2022)
LOL: Si te ríes, pierdes (2022)