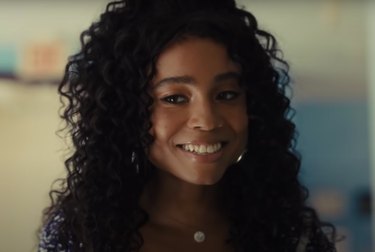 Amazon Prime Video is bringing on more movies and series than you'll have time to watch, but it's always good to have options — especially in the middle of summer when you could really use a break from your kids.
Coming in July is a long list of older movies you rewatch or watch for the first time, including ​Aeon Flux​, ​Ali​, ​Gladiator​, ​Body of Evidence​, ​Rosemary's Baby​, ​Patriot Games​, ​Speed​, and ​Yentl​.
A new rom-com worth checking out is ​Anything's Possible​, Billy Porter's directorial debut about a trans high school student and her romance with a classmate. A new sci-fi series to watch is ​Paper Girls​, which follows four young girls who are delivering papers in 1988 when they get caught in a conflict between time-travelers, sending them on an adventure through time that'll save the world.
Scroll on to see the full lineup of content coming in July.
Alternatino With Arturo Castro S1 (2019)
A Hologram for the King (2016)
A Very Brady Sequel (1996)
Ali Director's Cut (2001)
All Roads to Pearla (2019)
As Long as We Both Shall Live (2016)
Attack of the Unknown (2020)
Awaken The Shadowman (2017)
Breakfast at Tiffany's (1961)
Broadway Danny Rose (1984)
Cotton Comes to Harlem (1970)
Gunfight at the O.K. Corral (1957)
Here Comes the Devil (2012)
Hobo with a Shotgun (2011)
Infinitum: Subject Unknown (2021)
Jamie Marks Is Dead (2014)
Jiro Dreams of Sushi (2011)
John Dies at the End (2012)
Moments in Spacetime (2001)
Pretty Ugly People (2008)
Racing With The Moon (1984)
Revolutionary Road (2009)
The Fighting Temptations (2003)
The General's Daughter (1999)
The Gospel According to Andre (2018)
The Mongolian Connection (2019)
The Pirates! Band Of Misfits (2012)
The Posthuman Project (2014)
The Queen of Versailles (2012)
The Republic of Two (2014)
The Sum of All Fears (2002)
The Talented Mr. Ripley (1999)
We Love You, Sally Carmichael! (2017)
We Take The Low Road (2020)
Warriors on the Field (2022)
Forever Summer: Hamptons (2022)
Anything's Possible (2022)