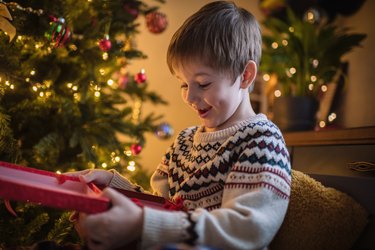 Amazon is at it again with yet another Prime Day. But who are we to complain? The two-day Amazon Prime Early Access Deals sale is offering hundreds of thousands of deals of holiday gifts that you'd otherwise have to pay full price for. It's always a good day when you can cross holiday gifts off your list ‌and‌ save money.
The sale is happening now through tomorrow, Oct. 12, giving Prime members exclusive access to early deals leading up to the holiday season. As always, deals are available across all categories, but we've narrowed them down to toys your kids will love.
If you aren't yet a Prime member, don't worry — there's time. You can sign up here for $14.99 a month. But if you aren't ready to commit, Amazon offers a free 30-day trial for new members that you can cancel at any time (like, directly following the sale if you want).
Scroll on to see the best limited-time Amazon Prime Early Access Deals that are live right now and will make excellent holiday gifts for your little ones.
VTech Sit-To-Stand Learning Walker
Help your baby learn to walk with VTech's Sit-To-Stand Learning Walker. There are lots of fun toys on the front of the walker for your baby to play with, and a handle and wheels to help them when they're on the move. The wheels have the option to lock in place.
Fisher-Price Baby's First Blocks
Finally, Fisher-Price makes blocks in aesthetically pleasing colors — not that your baby cares one way or the other. Designed for babies 6 months and older, this block set helps them work on their fine motor skills while also learning shapes and colors.
Hellowood Wooden Activity Cube
Give your baby lots of fun activities with this wooden activity cube. There are six sides to the cube, each with a different game, toy, or puzzle to stimulate your baby's mind and help them work on their fine motor skills.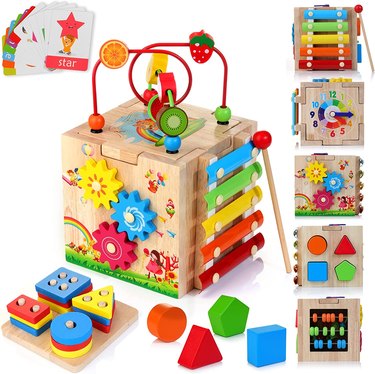 Skip Hop Bandana Buddies Multi-Sensory Elephant
This soft teether toy is filled with textures, patterns and sounds. Your baby will love exploring the rattles, crinkles, and more. It has a hook to attach to a stroller, car seat, or infant carrier.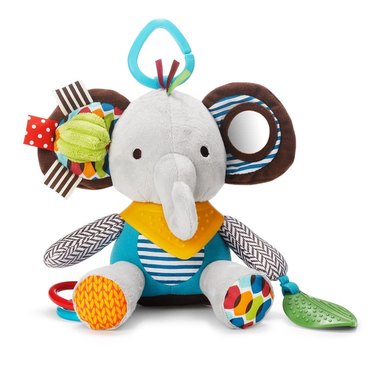 LeapFrog Learning Friends Word Book
This LeapFrog words book will introduce toddlers to more than 100 age-appropriate words. Topics include pets, animals, food, mealtime, colors, activities, opposites, and the outdoors. The book is designed for ages 18 months and up.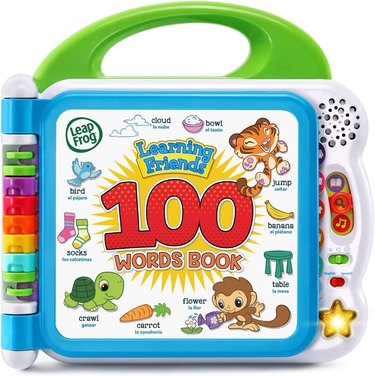 Gzsbaby Jumbo Dinosaur Toys, Set of 6
Dinosaur toys are always a big hit with little ones. This set of six soft dinosaurs include t-rex, pterodactyl, triceratops, brachiosaurus, giganotosaurus, and velociraptor blue.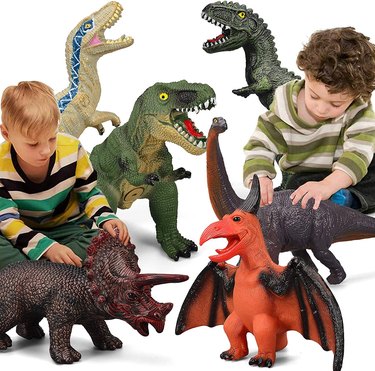 Crayola Scribble Scrubbie
Your toddlers will love coloring these adorable mini animal figures then washing them clean. The set comes with a 12 animals, a scrub tub, scrub brushes and washable markers.
PicassoTiles Magnet Building Tiles
A much less expensive version of Magna-Tiles, PicassoTiles are affordable and super fun for kids of all ages — especially toddlers. This set comes with 100 colorful pieces so your kiddos can use their imaginations to create all types of things.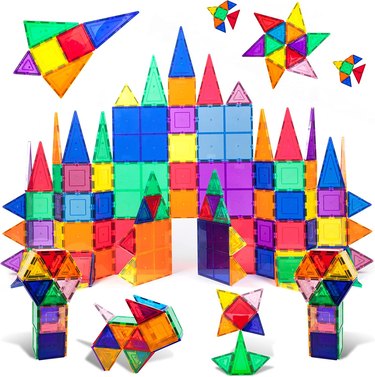 PlayShifu Interactive Globe
Designed for kids ages 4 to 10, the PlayShifu Interactive Globe will take your kids on a journey around the world. Through its companion app, kids can scan the globe to bring it to life. It offers educational facts, visual storytelling, music, puzzles, challenges and more.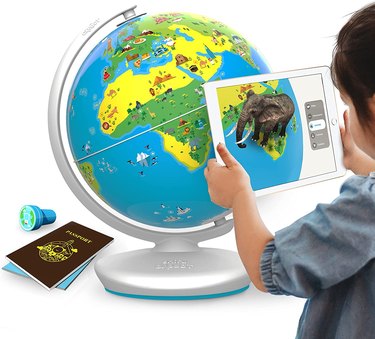 Crayola Inspiration Art Case
There are 140 pieces in this fun art case from Crayola. Best for kids ages 5 and up, this art case is jam-packed with crayons, colored pencils, washable markers, paper, and a carrying case.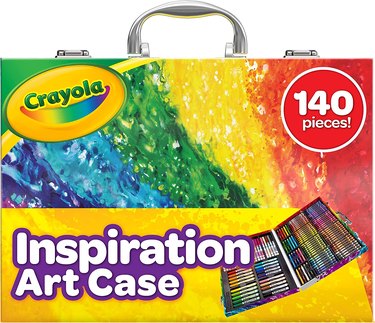 Have a kid who loves to do makeup? This 41-piece vanity set has all the makeup they'll need to practice their skills. It comes with nail polish, lipstick, eye shadow, brushes, and more.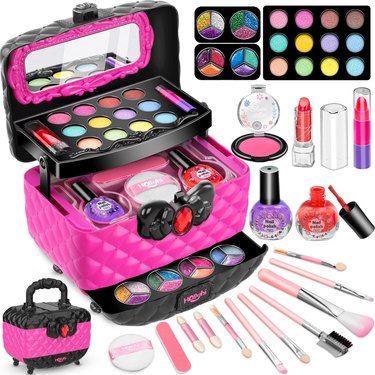 iHaHa Construction Race Track
For kids ages 3 and up who love cars and racing, this construction race track is super fun. It comes with 200 pieces, including two race cars, four mini construction trucks, traffic signs, trees, and a bridge. Kids can build their own track and configure the pieces however they want.