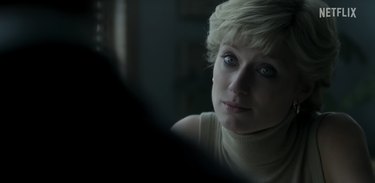 Even though Netflix keeps raising its prices, it never fails to impress with its lineup. So, at least there's that.
Coming in November is a slew of new seasons of popular shows like "The Crown," "Manifest," "Dead to Me," "Elite," "Young Royals," and "Gabby's Dollhouse." You'll also get classic movies like "The Little Rascals," "Dennis the Menace," "The Bodyguard," and "Notting Hill."
Kids will have plenty to watch and grown ups will have plenty to watch. It's going to be a great month for some serious couch time. Check out the full lineup coming to Netflix next month.
Gabby's Dollhouse: Season 6
The Little Rascals Save the Day
The Dragon Prince: Season 4
Ẹlẹṣin Ọba: The King's Horseman
Manifest: Season 4 Part 1
Orgasm Inc: The Story of OneTaste
The Soccer Football Movie
Love Never Lies: Destination Sardinia
State of Alabama vs. Brittany Smith
Capturing the Killer Nurse
Down to Earth with Zac Efron: Season 2: Down Under
Is That Black Enough for You?!?
Laguna Beach: Seasons 1-2
Johanna Nordström: Call the Police
Jurassic World Camp Cretaceous: Hidden Adventure
Racionais MC's: From the Streets of São Paulo
The Great British Baking Show: Holidays: Season 5
My Little Pony: Winter Wishday
LEGO: City Adventures: Season 4
Trevor Noah: I Wish You Would
Christmas on Mistletoe Farm
Taco Chronicles: Cross the Border
Tyler Perry's Temptation: Confessions of a Marriage Counselor
Ghislaine Maxwell: Filthy Rich
The Action Pack Saves Christmas
The Creature Cases: Season 2
Crime Scene: The Texas Killing Fields
Romesh Ranganathan: The Cynic