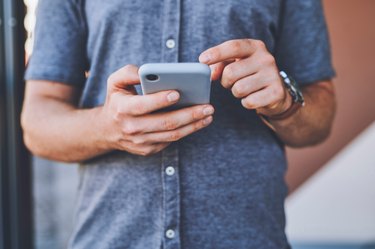 WhatsApp launched a new "Communities" feature that makes the group chat experience better. Communities gives users the ability to combine multiple group chats in one hub, and it also allows for 32-person video chats.
"Today we're launching Communities on WhatsApp," Mark Zuckerberg, CEO of WhatsApp's parent company Meta, said in a press release. "It makes groups better by enabling sub-groups, multiple threads, announcement channels, and more. We're also rolling out polls and 32-person video calling too. All secured by end to end encryption so your messages stay private."
Communities is a great way to start a group chat with other parents from your child's class, neighbors, coworkers, classmates, or any other group of people who want to chat about a particular topic. Administrators of the Community can moderate a group and can have a sub conversation going within a group — for example, if you want to discuss a certain group project within your classmates' chat that doesn't involve everyone.
These new features are in addition to several other features WhatsApp rolled out a few months ago, including larger file sharing and emoji reactions.