A digital video recorder, or DVR, allows recording of up to two television programs at a time. The DVR also allows pausing, rewinding and fast-forwarding of live and recorded television programs. The DVR is useful when two favorite programs air at the same time. It lets the user watch one program, and then watch the recorded program later. A Charter DVR stores up to 100 hours of television programs.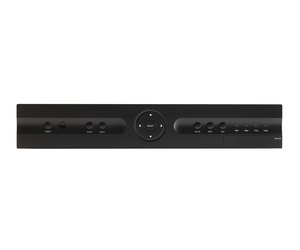 Step
Press the red "Power" button on the Charter remote control to turn the TV mode on, and press the "ON" button to turn the Cable mode on. Cable mode turns the cable receiver on or off. TV mode turns the actual television set off or on.
Step
Pause the live television program by clicking the "Pause" button on the Charter DVR remote. The pause feature can remain active up to 90 minutes. Press "Pause" twice to advance one still frame of the live program. Continue pressing "Pause" button to continue advancing one frame at a time. Return to the regular playback mode from the paused point by pressing "Play."
Step
Rewind a program by pressing the "Rewind" button. Press the "Rewind" button multiple times to speed the rewind feature to the fastest setting. Stop the rewind feature by pressing "Play." Use the fast-forward feature the same way as the rewind feature, except press "Fast Forward" on the Charter remote control.
Step
Record a program on the Charter DVR by pressing the "Record" button on the remote control while watching the program.
Schedule a recording by pressing the "Guide" button and using the up, down, left and right arrow keys to highlight the show of choice. Press the "Select" button and choose either "Record Once" or choose "Record Series." Press "OK." Record from the guide by clicking "Guide"; choose the show of choice and select "Record."
Step
Prioritize the Charter DVR recordings by clicking "Quick Menu" and choosing "DVR." Select "Series Priority List" and use the arrows to highlight the program of choice. Use the "Page Up" or "Page Down" buttons on the remote control to move the scheduled recording to the desired recording priority.
Step
View recordings on the Charter DVR by choosing "DVR" and clicking "My Recordings." Press the "Page Up" and "Page Down" buttons to browse and highlight the list of previously recorded programs. Click one of the programs and press "OK." Click the "Play" button to begin playing the recorded program.
Delete a recorded program by clicking the "Info" option on the remote. Press the "X" on the screen to delete the recording.
Step
Return to live television after watching a recorded program by cicking the "Live" button on the Charter remote.