The cost of all the software necessary to keep your PC in good condition can quickly add up. Fortunately, many software publishers offer free versions of their programs that, while usually lacking some advanced features, can keep your computer delivering peak performance. Especially when dealing with freeware or shareware, to avoid spyware, be sure that the website you download from is reputable.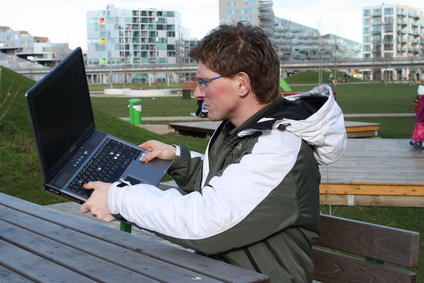 Registry Error Repair
Your PC's registry keeps a record of the settings and configurations for Windows and your other programs. Even through normal use, the registry can become full of errors that give your computer unnecessary and even contradictory information. This slows the computer because it has to sift through all of these instructions before finding the proper information. Wise Registry Cleaner Free, CCleaner and Eusing Free Registry Cleaner are three registry repairing programs recommended by the editors of CNET's Download.com.
Fragmentation Repair
Disc fragmentation is another problem that develops through normal use. It occurs when pieces of a single file are stored in multiple places on your computer's hard drive. For example, if you save a Word document, then download some songs and return to the document to make changes, the additions to the document will have to be stored apart from the original. The next time you try to open the document, it will take longer because the computer will have to search the hard drive for each individual piece. Windows provides a defragmenting tool that is available in the control panel. However, there are several free programs that can do the job more thoroughly and quickly. CNET recommends and hosts free downloads of Auslogics Disk Defrag, Defraggler and Ultimate Defragmenter.
Virus Repair
There are so many editions and variations of anti-virus programs that even choosing from among the free software can be daunting. PC Magazine ranks the Avast! Free Antivirus among some of the most expensive programs including Norton AntiVirus. Panda Cloud Antivirus Free Edition is a good program to use as a "second opinion" virus scanner. It connects to a server via the Internet for its virus definitions so you can always be sure they are up to date.