Laptop computers are typically equipped with a Video Graphics Array (VGA) port for connecting an external monitor. This four-sided port with 15 holes arranged in three rows provides a signal from the laptop to other video devices. The VGA port can be used to connect a laptop running Windows XP to a TV, but an adapter cable is needed because few televisions are equipped with a VGA port. Available at electronics and computer stores, the adapter cable contains a VGA plug on one end for the laptop connection and an S-video or composite video plug on the other for hooking up to the TV.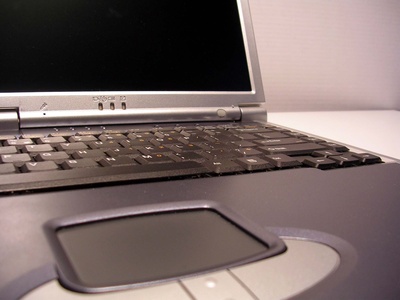 Step
Shut down the computer and unplug the TV from the electrical outlet.
Step
Insert the VGA plug on one end of a VGA video adapter cable onto the VGA port on the laptop. The port is typically located on the back edge of the laptop. The VGA plug is sized such that it will only fit one way into the VGA jack. Connect the plug with the wider edge turned upward.
Step
Secure the plug connection to the VGA port by tightening the lock bolts on each side of the plug clockwise. Simply hand tighten them with your fingers.
Step
Connect the other end of the adapter cable either to the four-pin S-video IN port on the back of the TV or the round composite video IN port. Many VGA adapter cables include both types of video connections on the opposite end. Of the two, S-video provides a sharper picture.
Step
Power on the laptop running Windows XP and click the Microsoft flag in the lower left corner, then select "Control Panel."
Step
Select "Connect to a projector" under the heading "Hardware and Sound," then choose from the four display options that will appear. Selecting "Duplicate" allows the laptop user to work on the computer and view the same image that will be displayed on the TV. This is useful when making a presentation since the user sees the same image the audience is watching.