Internet Explorer is the default Internet browsing solution from Microsoft. The "cipher strength," or encryption, setting of your Internet Explorer determines how secure your data is as it moves around the Web.The transmitted data is encoded based on this setting to keep prying eyes away from your sensitive information. Fixing this setting can be accomplished by tweaking a pair of options in IE.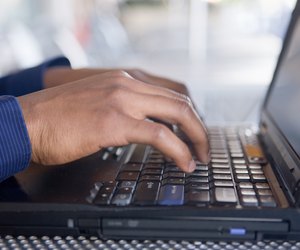 credit: Jupiterimages/Photos.com/Getty Images
Step
Open "Start" and open "All Programs."
Step
Click on "Internet Explorer."
Step
Open "Tools," click on "Internet Options," and select "Advanced."
Step
Check the boxes next to "Use SSL 3.0" and "Use TSL 3.0." This will re-enable encryption.