Word is a word processing application that is part of the Microsoft Office suite of products. Word comes equipped with many features, enabling users to create an array of documents including petitions templates. Petitions have two main parts: the statement of purpose and signature lines. The statement of purpose details the reason for the petition. The signature lines are used to record people's signatures.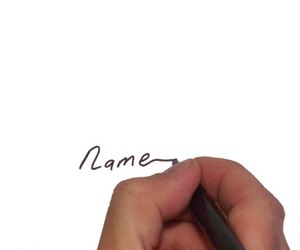 Step
Click "File" and select "New Blank Document" to create a new document.
Step
Center and bold your text. Write a headline for your petition. This should convey the goal or purpose of your petition in one sentence. For example, if you are trying to get more funding to plant trees in your town, you may write something like "Let's Make Our City Greener."
Step
Left justify and unbold your text. Write a paragraph or two describing the purpose and goal of your petition. You will want to include any relevant background information as well as the benefits that the petition initiative might bring to the community or other relevant parties.
Step
Click "Table." Select "Draw Table."
Step
Use the "Draw Table" tool to create the outline of a table. This is where you will gather signatures of petition signers.
Step
Click on the "Insert Table" button in the table format window.
Step
Specify the number of columns and rows you want your table to have. If you are merely gathering signatures and printed names, you will only need two columns. If you are gathering other information, such as phone numbers or addresses, you will need to specify more columns. Click "OK."