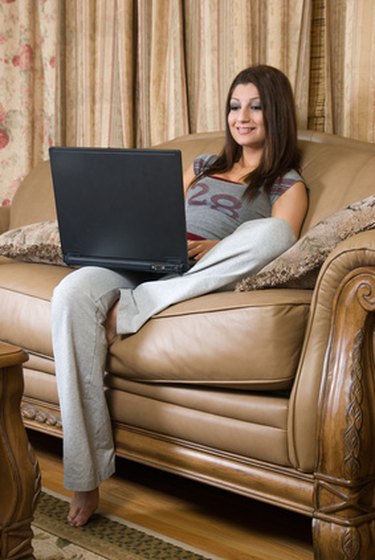 Microsoft Internet Explorer (IE) contains three main toolbars. These toolbars include the links, buttons and navigation text box used to browse the Internet. Microsoft allows users to show or hide the toolbars. Hiding the toolbars expands the window and gives you more space to view a Web page. Some Internet Explorer functions require the use of the toolbars, however, so you need to show them again. The main menu provides a way to show and hide each IE toolbar.
Step 1
Open Internet Explorer. Click "View" from the main menu. In the list of options, hover your mouse over the "Toolbar" item. A list of IE toolbars is shown. The items with a check mark next to them are already shown. The toolbar items that do not have a check mark are hidden.
Step 2
Click each unchecked toolbar item you want to show. For instance, if you want to show the button toolbar, click "Menu Bar." A check mark is displayed next to this item to indicate that it is shown.
Step 3
Click each checked toolbar you want to hide. Each toolbar you show takes up the viewable area for a Web page. If there are any toolbars you do not use frequently, click them to remove the check mark and hide them from view.
Tip
You can also show or hide installed, third-party toolbars such as the Google search toolbar.