Cable providers often "bundle" channels featuring live sports rather than let you subscribe to the channel individually. This is the case with Comcast, which does not allow you to subscribe to NFL Network as a standalone channel as you can with, for example, HBO. Instead, you must buy it as part of a package.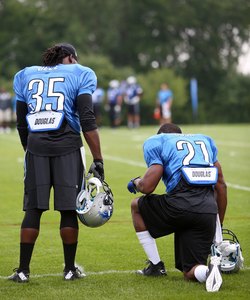 credit: Loreen Sarkis/Getty Images Entertainment/Getty Images
Ordering Information
To get NFL Network, you need a plan that includes either the Digital Preferred or Digital Premier TV packages. NFL Network is not available on the cheaper Digital Starter, Digital Economy or Limited Basic packages, or on Comcast's streaming-TV only packages. You can order or upgrade to Preferred or Premier on the Comcast website (see Resources) or by calling 1-800-XFINITY (1-800-934-6489.) At the time of writing, there was no minimum contract for Digital Preferred and Digital Premier, so you could get these packages only during football season and then downgrade later, but check current terms and conditions before upgrading.
Preferred vs Premier
If the only reason you want to upgrade your package is for NFL Network, choose Digital Preferred as it is cheaper than Digital Premier. However, of the 40 extra channels you'll get with Digital Premier, several may appeal to sports fans. These include Big Ten Network, CBS College Sports Net, and several Fox College Sports Network channels. Digital Premier also includes NFL Redzone, a gameday-only channel that provides live coverage of games in which a team is in a good position to score at any moment.