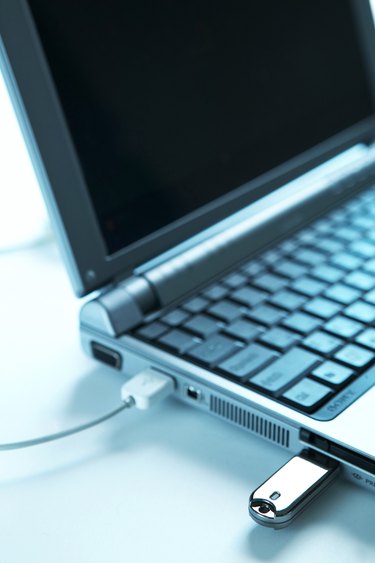 Backing up your iPhone keeps your music, photos and contacts safe in case of accidents and technical issues that can lead to data loss. With your iPhone successfully backed up, you can restore it to its current state should something go wrong in the future. You have two backup options in iOS 8: iTunes and iCloud. When iCloud backup is enabled, copies of your data are sent wirelessly to Apple's servers -- certainly the best solution for people who would rather have their data backed up without having to think about it and who don't use a computer frequently. Alternatively, iTunes runs on your computer and is the preferred choice if you often connect your iPhone to your PC, want to keep your backups locally or are wary of online storage.
Back Up Using iCloud
Step 1
Connect to a Wi-Fi network on your iPhone. Using Wi-Fi is typically faster than your cellular connection and ensures you don't use up your monthly cellular data allotment.
Step 2
Open the Settings app on your iPhone and select "iCloud."
Step 3
Tap "Backup" and then toggle the "iCloud Backup" switch to the On position.
Step 4
Tap "Back Up Now" to back up your iPhone.
Back Up Using iTunes
Step 2
Connect the iPhone to your computer using the cable that came with the phone.
Step 3
Launch iTunes on the computer if it does not launch automatically when you connect the iPhone.
Step 4
Click "File" on the main menu in iTunes, select "Devices" and then choose "Back Up."