The iPhone device was created by Apple to bridge the gap between the iPod and a cell phone. The phone holds thousands of songs either downloaded from your computer or iTunes on the phone itself. If the phone resets, though, all your music deletes from the device. If the music does not appear on your computer and your phone resets, you may lose all your music and have to upload it all again. You can back up the music on your iPhone to protect yourself from such a situation.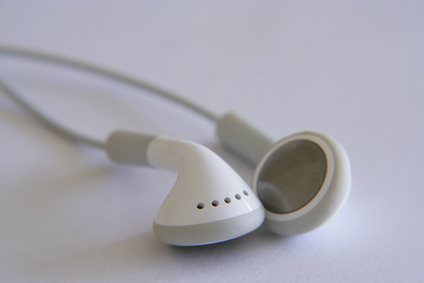 Back Up Music
Step
Connect your iPhone to your computer. The iPhone comes with a special connecting cable. The iPhone only connects to the computer with this cable. You may purchase the cable if you lost it. Attach the cable to the bottom of your phone and plug it in to the USB port of the computer.
Step
Download iPhone-to-computer transfer software. The iPhone does not natively let users take music on the phone and place it on the computer. Several pieces of software are available that will do this for you, in both Windows and Macintosh formats. Download the best one for you.
Step
Specify which songs you want to back up. You can back up your entire music library or you may pick and choose which songs to store. The more songs selected at once, the longer it takes to back up.
Step
Choose the destination for the files. All the music you back up will send to this specific folder. Make sure the music is located in a place easy to find.
Step
Begin the backup. The backup begins when you select the button that transfers music from your iPhone to your computer.