If you keep getting email from a tiresome or untrustworthy person, irrelevant business or outright scam artist, you can block it from getting to your inbox and never have to deal with the unwanted entity again. Your options look a little different depending on what email program you use, but there are some methods that work for several common programs.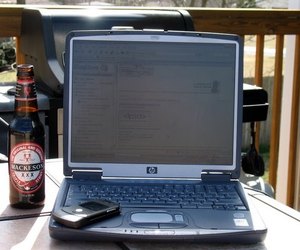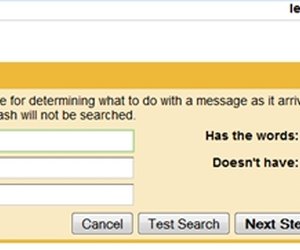 Open (or check the box next to) the unwanted message. You have two options for blocking senders.
Step
The first option is to click on the "Report Spam" button. The message will be moved to spam, and further messages from that sender should be sent directly to spam.
Step
The second option is to click the "More Actions" button and choose "Filter messages like these." This will open a screen where you can tell Gmail what to do with messages from this sender.
Step
On the "Create a Filter" screen, the sender's address will be filled in. (If it isn't, type it in.) Click on "Next Step," which opens a new screen.
Step
Choose what option you want for messages from this sender. One of the options is "Delete it," which means you won't see any more messages from that email address. You can always go back and delete that filter if you decide you'd like mail from that address again.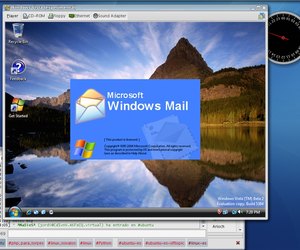 Open the unwanted message. On the top tool bar, click on the "Message" button.
Step
On the drop-down menu, move your cursor to "Junk Mail," which will open another menu. Slide down that one and click on "Add sender to blocked senders list."
Step
If you need to unblock the address later, choose "Tools," "Junk e-mail Options," and in that window click on the "Blocked Senders" tab. Delete the address from this list.
Step
In Hotmail, just click the button labeled "mark as unsafe."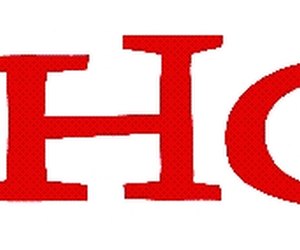 For Yahoo, click on "Options," then "Spam," then type in the email address you want blocked in the "Blocked Addresses" space and click "Add."
Step
In general, to block the sender of an email message that's sitting in your inbox, look for a tool button featuring wording similar to these examples: "Report as spam," "Mark as spam," "Mark as unsafe," "Filter messages like these," "Create a filter," "Block this sender" and "Junk mail."
Step
Experiment with the button(s) you find. Most programs will walk you through the process steps, and there will most likely be a "cancel" button on each screen along the way in case you change your mind.
Step
If you want to unblock a sender, look for "Tools," "Options" or "Preferences" and you'll probably find the instructions you need to undo the block.